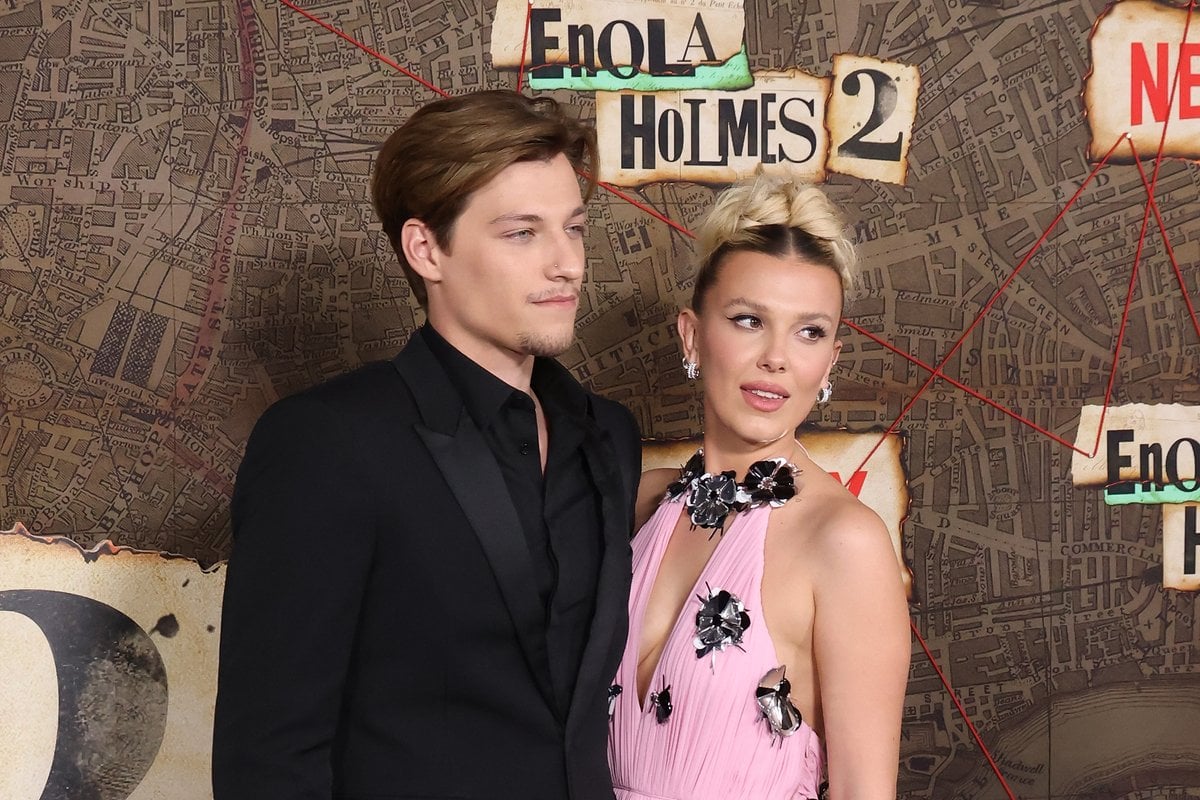 Millie Bobby Brown knows you have thoughts and feelings about her engagement.
The 19-year-old Stranger Things star is engaged to 21-year-old Jake Bongiovi, the son of Jon Bon Jovi, who she has been dating since 2021.
Yes, they're young. And yes, they could wait.
"It's not because I can't do it in 10 years; of course I can do it in 10 years," she said in a new cover interview with Glamour. "But why, when I know that it's going to work now? Just like Florence [by Mills, her beauty line] will be there in 10 years. You'll be able to see my movie in 10 years on TV. And I know that Jake and I will be okay."
Both she and Bongiovi have parents who married young and are still in love decades later.
"We were modelled wonderful, loving relationships so it's something that we both had that mutual drive for," she said. "His family were so wonderfully accepting of me and embraced me, and it's so nice to find a second family in that."
And it was her family that taught her that 'seize the day' attitude by making sacrifices so she could pursue acting.
"It's like, why wait?" she said of the engagement. "Let's go for it."
Brown is a child star who became a household name when she was only 12, thanks to her role as Eleven in Netflix's juggernaut Stranger Things. She's already a business owner, a producer and the youngest ever UNICEF Goodwill Ambassador.
She's also, presumably, really, really rich.
Nineteen is definitely young to get engaged. I'd even argue it's too young for pretty much everyone. But also, consider the fact that Brown doesn't live in the same world that we did at 19 or that other, non-Netflix-star 19-year-olds do now.
The barriers that non-famous young people have to overcome – like affordable housing, the cost-of-living and building a career – simply don't exist to her, and she's already achieved success in her field beyond most people's wildest dreams.