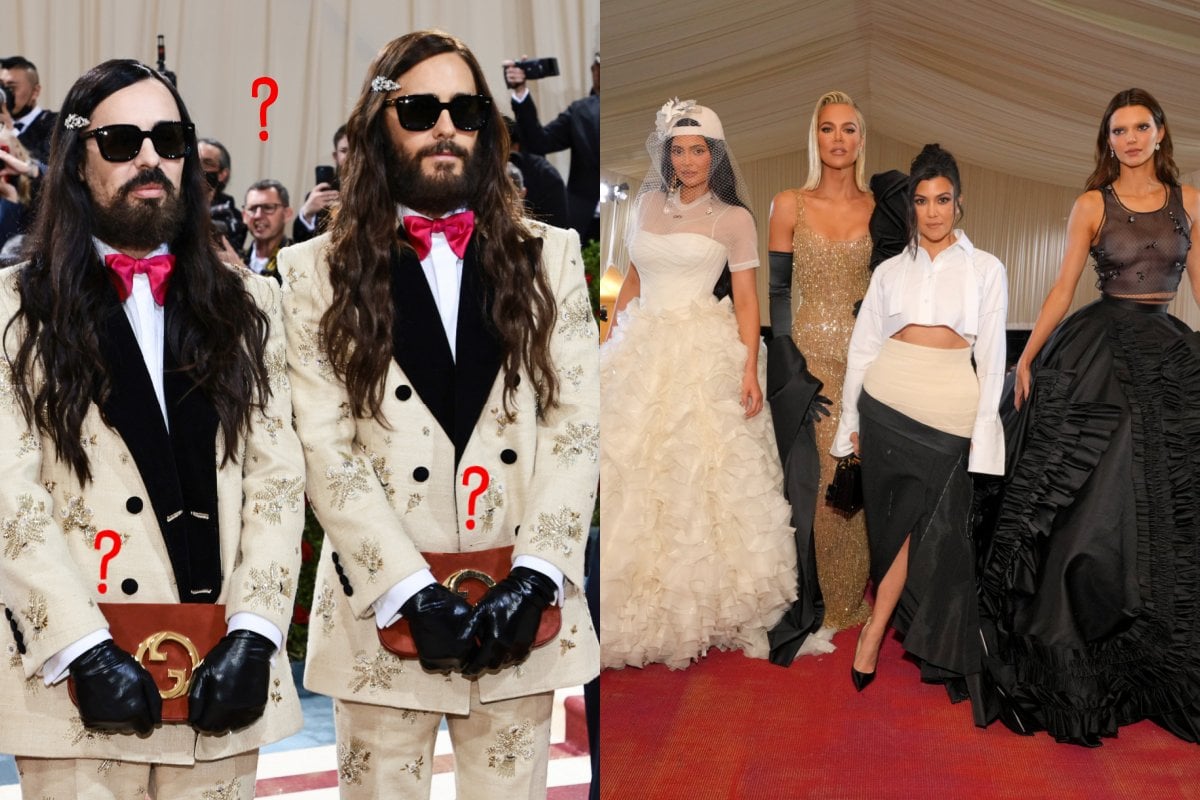 Hello and welcome to the Met Gala. 
Yes, the red carpet that saw Kim Kardashian arrive as a dementor WAS only seven months ago, but now that we've given up any semblance of control over that pesky COVID thing, everything is back to normal! 
The first Monday in May (Tuesday for those of us down under) is back to being about FASHION, CELEB SPOTTING AND WAITING AROUND FOR RIHANNA (who won't be in attendance this year, because she's heavily pregnant - although, would there be a more fitting place for Riri to give birth than on the steps of the Met?)
Watch: Let's look back at some of the Met Gala's most iconic looks. Post continues below video.
This year's theme was 'In America: an anthology of fashion'. What does that mean? Well, apparently it pointed to 'Gilded Glamour'. Unfortunately, no one knew what that meant either.
I was told to expect feathers and fringe.
This year's red carpet was hosted by Vogue editor-at-large Hamish Bowles, Queen of Netflix Christmas films Vanessa Hudgens, and television personality La La Anthony. 
And, of course, it started late. This is Anna Wintour's show, honey. Anna gives me big 'fashionably late to everything' vibes.
24 minutes after the scheduled time, things finally got underway. I was a shell of my former self by that point, but as the saying goes: nevertheless, she persisted.
Here are the wildest, most ridiculous moments from fashion's biggest, most bizarre night.
Blake Lively's dress change.
As mentioned, we started late. 
SO LATE THAT WE MISSED SEEING BLAKE LIVELY'S RED CARPET DRESS REVEAL LIVE.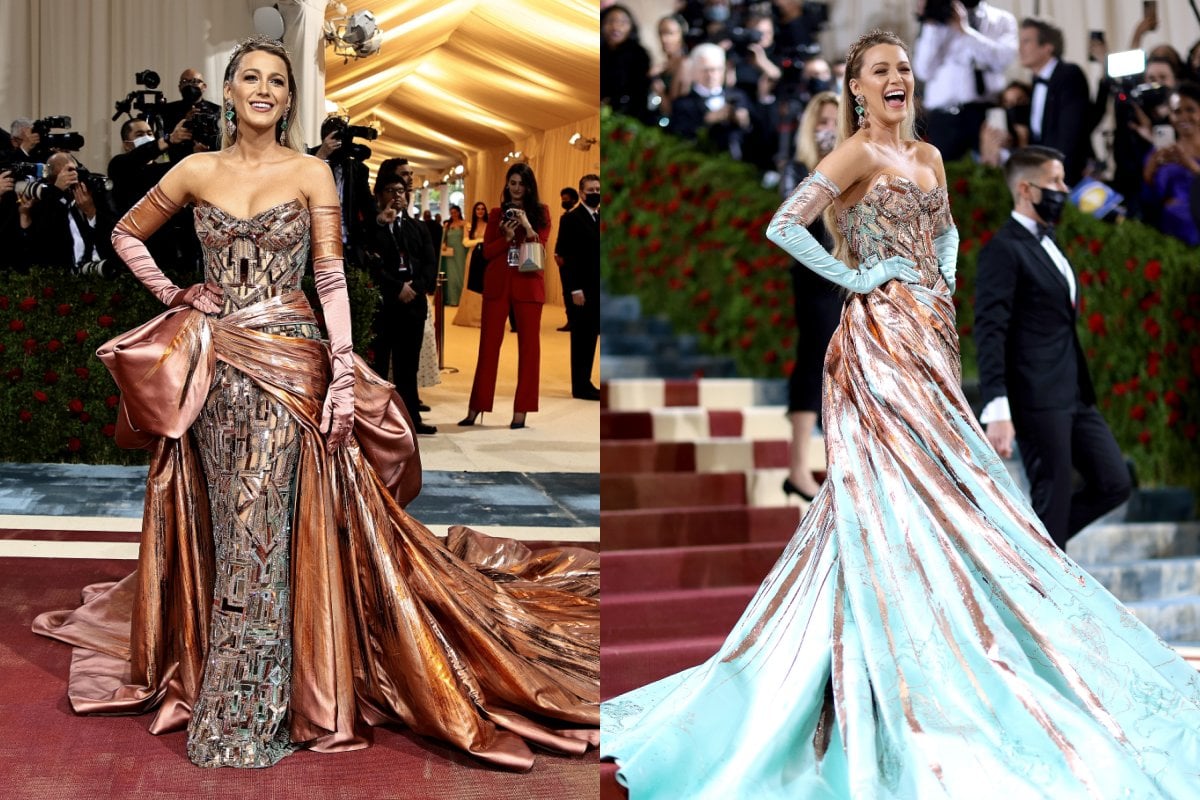 A VISION. Image: Getty.