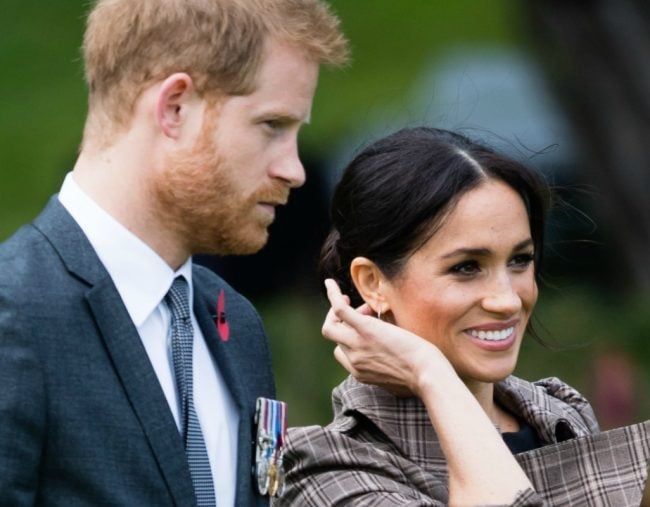 To catch up on all things royal family, make sure you check out our Royal Hub. We've got you completely covered.
Prince Harry and Meghan Markle broke royal protocol by posing for a selfie with two 10-year-old New Zealand girls, Sophie Hubbard and Hope Watson on Sunday.
What incredible act warranted such a break in rules, you ask? Well, one of their mums asked.
Sophie, Hope and Jan Richardson – who was the girls' guardian for the day – had been waiting very patiently in the crowd at Wellington's National War Memorial for nine hours when the royal couple walked by.
Jan told The Sun at that point she "got blunt".
"Meghan started to talk to them and I thought I'm just going to ask," she said.
"We've been here since eight o'clock. There was a contemplation about staying overnight for the fun of it.
"I just asked 'can I get a photo, can I get a photo?' and Harry said 'Yeah, sure!'
Jan Richardson had a novel approach for getting a pic with H&M with girls Sophie Hubbard and Hope Watson, both 10. "I got blunt" she admitted. "I just asked 'can I get a photo, can I get a photo?' and Harry said 'Yeah, sure!'" This was the cracking result! pic.twitter.com/zpsbs4GJ3h

— Emily Andrews (@byEmilyAndrews) October 28, 2018