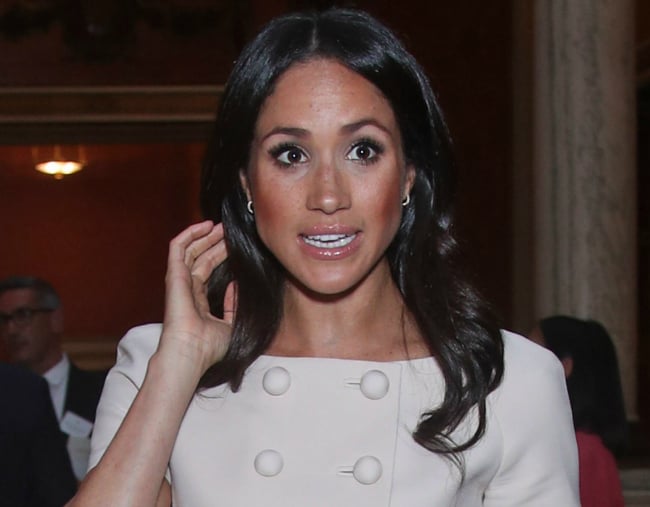 You might have seen the viral video of Meghan Markle greeting fans in which she allegedly sounds "British".
In the video, which was posted to Twitter on June 14, the Duchess greets her fans with a handshake, saying royal things like "thank you, I appreciate that" and "Good to meet you too, what's your name?" and while it's all very lovely and gentle, the internet suddenly made a bold observation: that she was speaking in a British accent.
yo meghan markle is losing her american accent omg

— sam (@skyvaIkers) July 3, 2018
I just watched a video that showed Meghan Markle starting to have a british accent and I'm so here for it you have no idea. ????????????

— M'lyn Miller (@mlyn_miller) July 5, 2018
Then, of course, people got mean about it.
Meghan Markle's fake British accent makes me so uncomfy.

— Kiara Provenzano (@Kiara_Pro) July 7, 2018