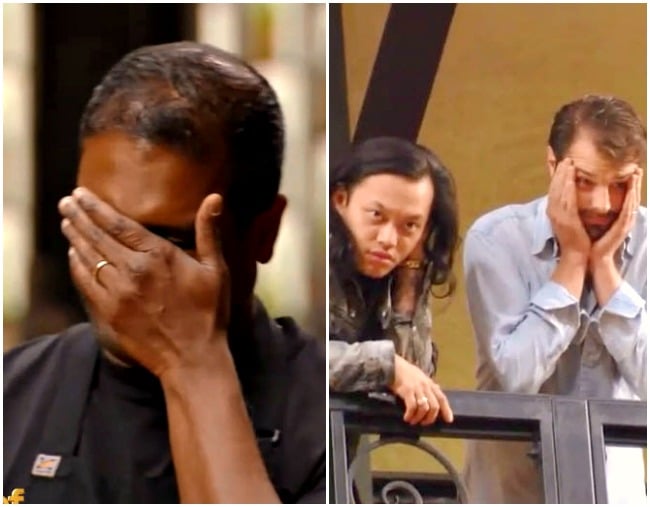 Pressure tests aren't called pressure tests for nothing, and Monday night's Masterchef elimination episode saw tensions literally on fire.
Fan favourite Sashi Cheliah was competing against fellow contestants, Chloe Carroll and Jess Liemantara, for a spot in the final four. And in a stressful moment, the 39-year-old set the fifth page of his recipe on fire, and wasn't allowed a second copy.
The cook-off dish, titled Sherried Marron, was set by chef Ashley Palmer-Watts, who works as the Chef Director of Melbourne's Dinner by Heston Blumenthal, highly regarded as one the best restaurants in the world.
The 10 page recipe for the marron, smoked mushroom and consomme dish (which looks like a clear soup) featured a taxing 90 steps and contestants had four hours and 45 minutes to make the intricate dish with the set amount of ingredients given. No more, no less.
However, 16 minutes into the episodes, disaster struck when a page of Sashi's recipe was set alight on the stove top.
You can watch the nail-biting moment here: