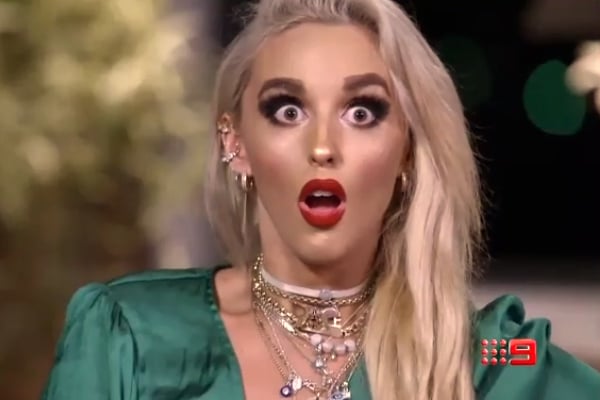 1. There's a rumour that Elizabeth Sobinoff could be appearing on Married at First Sight… again.
Well. Apparently Channel Nine are currently filming next year's season of Married at First Sight and goodness, we don't know if we're ready to waste another 573 hours of our lives on this television show. But also, we're definitely ready.
And to make us even more excited, there are whispers that Elizabeth Sobinoff, who married Sam Ball in this year's season of the show, will be returning to walk down the aisle once more.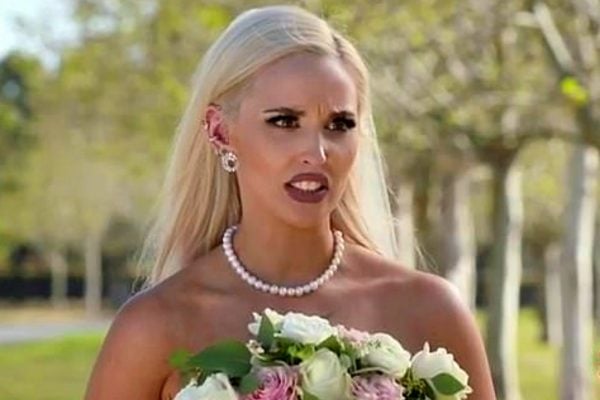 According to Woman's Day, Lizzie is returning as an intruder - halfway through the season - and has been seen on set filming with her new partner on their 'wedding' day.
Hopefully, her new partner treats her a tad nicer than Sam Ball did, who cheated on Lizzie with fellow contestant Ines Basic.
Oh. And Lizzie is not the only former contestant rumoured to be returning. The publication also reports that Jules Robinson and Cam Merchant, who became engaged after meeting on the show this year, will also return. Not to marry again, though, but instead to offer mentoring to the current contestants.
2. Yikes. The new Bachelorette promo teases a walk-out and fans are convinced it's Ciarran.