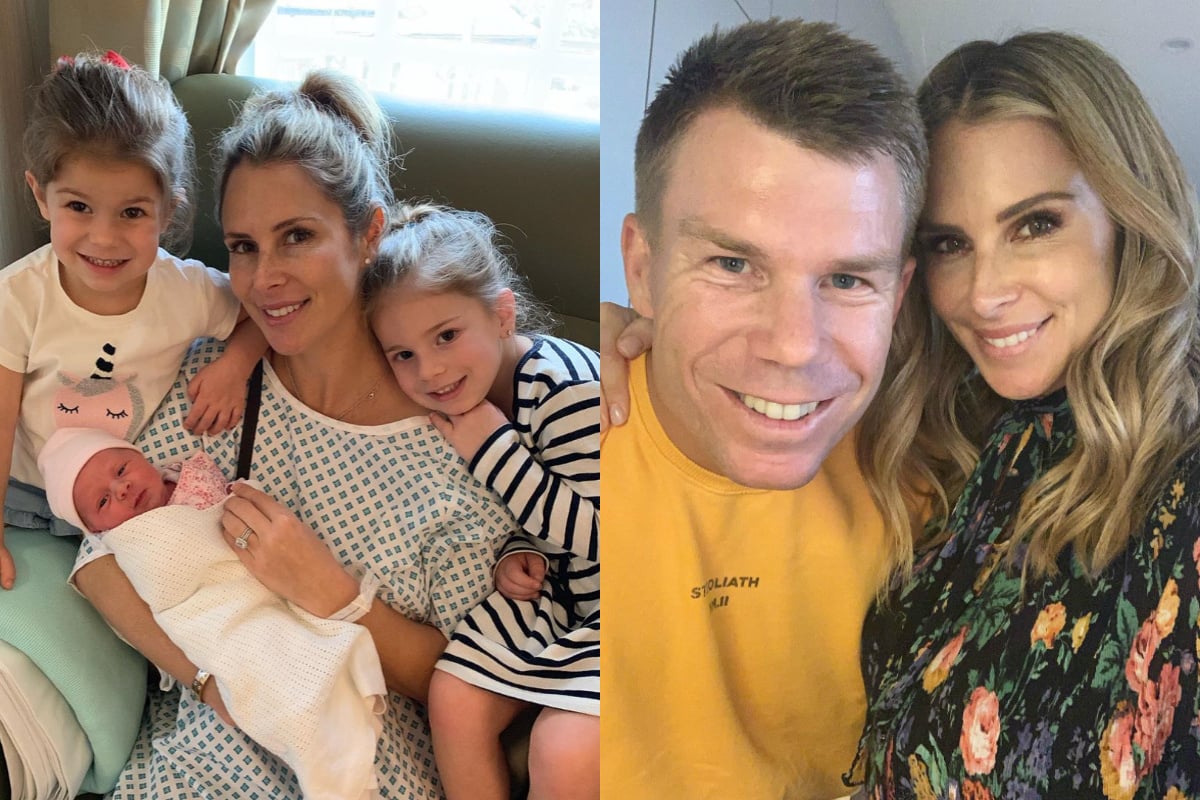 It's been 18 months since we watched Candice Warner crying as her husband, David Warner, addressed the media for the first time after the infamous ball tampering saga.
With soaked tissues in her hand and the arm of friend and manager Roxy Jacenko around her, it was near impossible not to feel for the former iron woman and then-mum-of-two.
You can watch David Warner's press conference from March, 2018 below. Post continues after video.
The fallout from Cricket Australia's worst ever scandal – involving former captain Steve Smith, bowler Cameron Bancroft, David Warner and a piece of sandpaper – was particularly brutal for Candice. Amid the entire country calling her husband a traitorous disgrace and carrying her crying toddlers through airport terminals, screaming reporters and lights flashing in their faces, she also miscarried.
Speaking exclusively to Stellar on Sunday, the 34-year-old said it was a "horrific time". Candice also shared for the first time they also lost a second pregnancy in June, 2018, three months after the March miscarriage.
"Looking back, it was a very horrific time… we had two miscarriages in that time. It definitely took a toll on my body. It was heartbreaking. I thought, 'What more can be taken from me?'" she told the publication.
 

View this post on Instagram