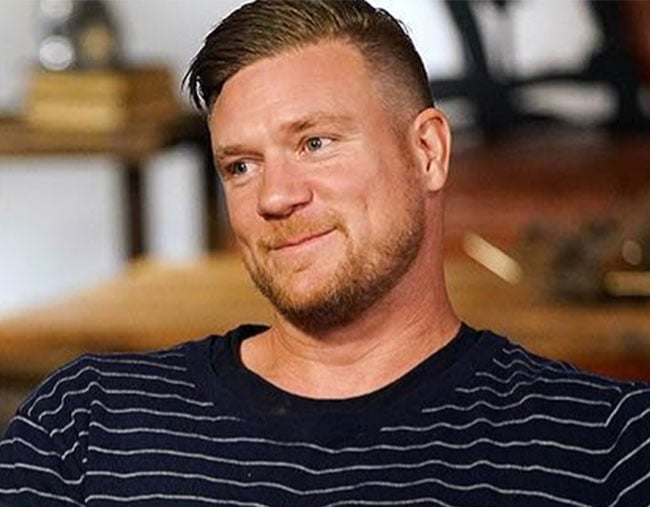 Ahh, the Married At First Sight BOYZ NITE.
It's a tradition as old as…. well, as old as last year, when the reality TV show decided we needed at least 457 more components to make things even more nonsensical and confusing.
Missed last night's episode? Read The Twins' latest Married At First Sight recap here.
It's a night when THA BOYZ get together, have a few beers, talk about… the sports?… and which of each other's wives they would rather be sleeping with. ¯\_(ツ)_/¯
Wait, what?
Watch the boys talk about partner-swapping on last night's episode of Married At First Sight:
It was a conversation that Patrick, who was noticeably uncomfortable during the night and who is loved-up with 33-year-old Charlene Perera, branded "disrespectful" in an interview with The Fix.
"You should not be speaking about your partners like that. It doesn't matter if we're in an experiment or everyday life," he said.
LISTEN: Carly is definitely sick of Justin's shit. The Twins discus on the latest episode of Mamamia's Married at First Sight recap podcast. Post continues after audio. 
But, according to an Instagram post written by Dean, things were not all they seemed.
"Ah, boys night. Fun was had by all except [Patrick], who said he would like to swap for [Davina] but for some reason they didn't show that?!?" Dean wrote, in a caption that has since been edited to removed the allegations.