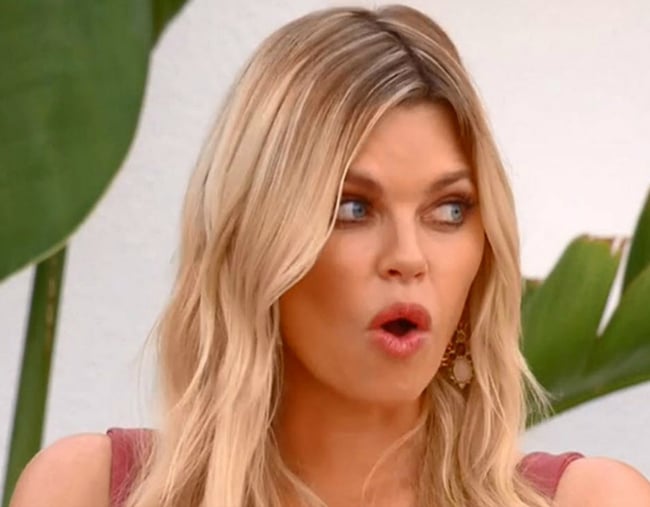 1. Apparently there has been a "pregnancy scare" on Love Island Australia. Let's discuss.
Love Island just got a whole lot juicier.
According to a report by NW, one of the couples on the hit reality show experienced a pregnancy scare.
Say whaaat?!
While it's not known who is at the centre of the scandal, NW claims one of the girls on the show asked one of the producers to sneak a pregnancy test into the grocery basket.
"The contestants get to ask for special items every week, which the producers bring into the villa for them," a source told the publication.
"But eyebrows were definitely raised when they saw a pregnancy test on the list! Naturally, there was a bit of panic behind the scenes."
Let the speculation begin…
2. The best way throw away $880 million, according to Johnny Depp.
Once upon a time Johnny Depp was Hollywood's highest paid actor, and now he's in the financial doghouse.
According to a report by News.com.au, the 55-year-old is practically broke, despite once earning a massive $880 million in just 13 years, according to his former manager, Joel Mandel.
So, where did all the money go?
Well, the actor is suing his former management company, The Management Group, claiming they mismanaged his finances.
In return, they're countersuing the actor, claiming his $2.69 million a month lifestyle was unsustainable.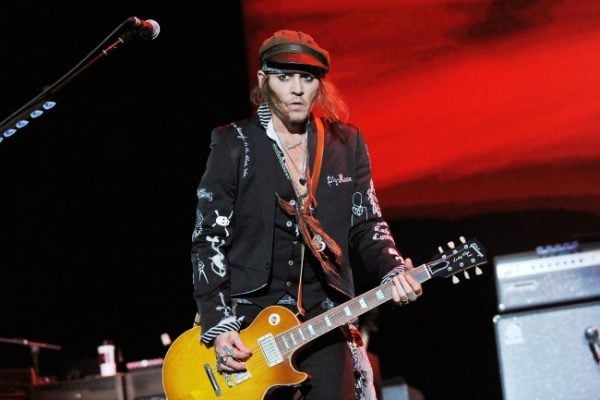 According to legal papers obtained by the New York Post last year, the actor bought 14 homes, 45 vehicles and a chain of islands in the Bahamas.
He apparently also spent $40,000 a month on wine.
Among his other alleged purchases were 200 artworks, jewellery, 70 guitars, 12 storage units which he filled Hollywood memorabilia, $200,000 a month on personal security, and an additional $400,000 a month for the 40 staff members he employed around the world.
Might be time to sell off one of those islands.
3. As a pregnant woman, Carrie Bickmore would seriously like to challenge the term "morning sickness".
After announcing her pregnancy last week, Carrie Bickmore would now like everyone to know she is not here for "morning sickness".
Sharing a photo of herself looking ill while leaning over a toilet bowl on Instagram, the 37-year-old TV host admitted she is still not past the morning sickness stage, and it definitely hasn't been restricted to only the morning.
"Morning sickness. I thought it would have past [sic] by now but it's not going away why the hell is it called morning sickness when it can be 24/7! Relentless. If I am hungry I feel sick, if I eat I feel sick, if I sleep I feel sick," she wrote, adding a series of sick face emojis.
Something tells us pregnant women all over the world can relate.
It's the third child for Carrie, who's already mum to Oliver, 10, and Evie, three.
4.  Meghan Markle's best friend has chopped off most of her hair. Not sure why we care but we 100% do.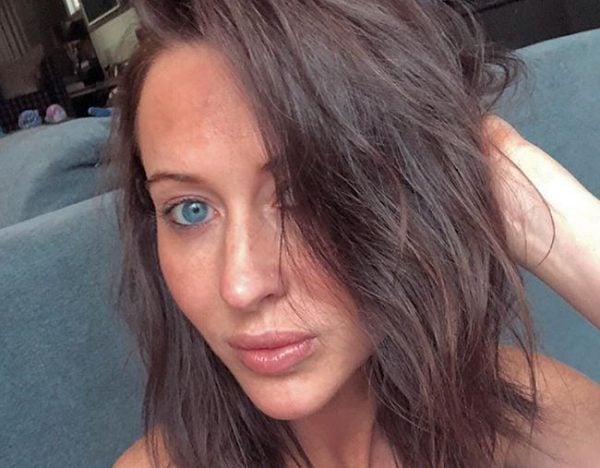 When it comes to Meghan Markle, we care. Whether it's her mum's new outfit, a unique royal diet, or in this case, her best friend's fresh new haircut, we are invested.
Jessica Mulroney, who is a stylist based in Toronto, shared a photo of her new hair to her Instagram earlier today.
While the 38-year-old wore her long brunette hair in a ponytail at the royal wedding earlier this year, she has now cut her hair off to her shoulders.
In the post, Mulroney wrote, "Le change is Le good" and we agree because she looks amazing.
The casual, shaggy lob looks equally stunning and effortless.
The best friends met when Meghan moved to Toronto to film Suits in 2011, and bonded over a shared love of yoga.
5. A peek inside Cristiano Ronaldo's incredibly modern family.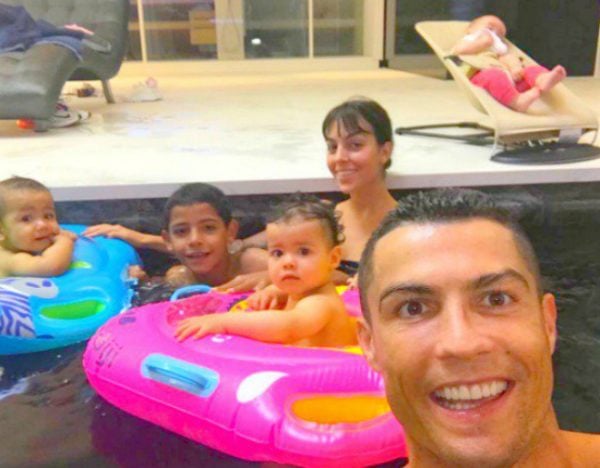 In contrast to the soccer player's playboy image, Ronaldo is a loving father of four.
His 131 million followers on Instagram are regularly privvy to the athlete's family life – even if they aren't given the intimate details about the family's structure.
Ronaldo has not approached family, or fatherhood, in the traditional way, meaning that he's hasn't followed the typical interpretation of the order of things; marriage, partnership, and then child.
Ronaldo's oldest son, Cristiano Ronaldo Jr, seven, lives with the Real Madrid striker and grandmother, Dolores (Ronaldo's mother), in Madrid. Cristiano Jr was born on June 17, 2010 in the United States, and has resided full-time with his father ever since.
But what about the rest of his children?