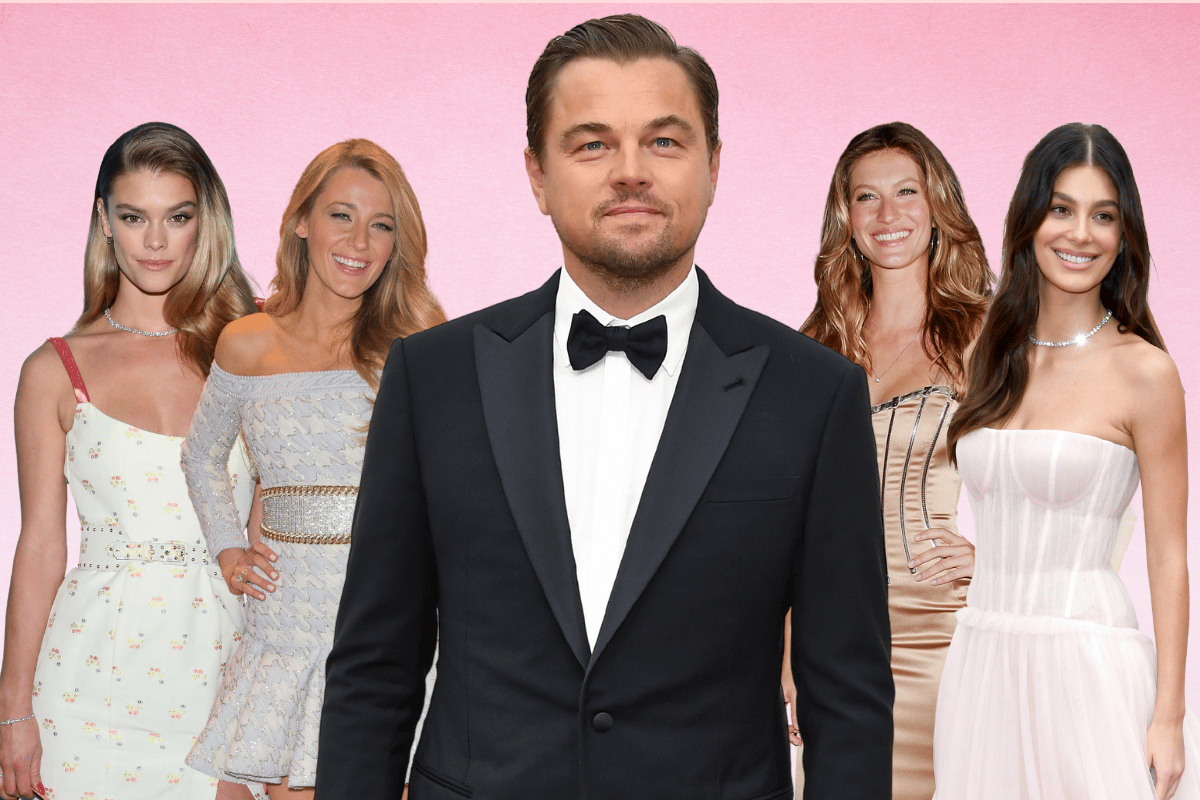 Leonardo DiCaprio has a reputation for dating young, beautiful women.
But until recently, we didn't quite realise how strict the 'young' criteria has been for the Hollywood actor.
Simply put, as DiCaprio's age goes up, the age of his girlfriends never... changes.
Watch: Leonardo DiCaprio wins an Oscar for the first time. Post continues below.
The 47-year-old actor has never dated anyone over the age of 25. In fact, three times he has ended a relationship with a woman before her 26th birthday.
In light of this revelation, we decided to take a look back at all of DiCaprio's relationships.
Bridget Hall.
Leonardo DiCaprio and Bridget Hall in 1994. pic.twitter.com/zHBAvdUTcl

— phases pictures (@picturephase) July 10, 2016
In 1994, Bridget Hall (then 17) was dating DiCaprio. It was also around this time that DiCaprio launched his movie career.
Hall later went on to become a Victoria's Secret model in the late 90s.