1. Kourtney Kardashian's latest Instagram photo has everyone confused.
The Kardashians seem to have a bit of a sense of humour. Who'd have thunk it?
In case you missed it, Twitter just about fell over itself trying to confirm – or, rather recklessly spreading – the rumour that Kylie Jenner had gone into labour yesterday.
She… hadn't.
So, while the rest of the world gossiped and spread unsubstantiated rumour, Kourney Kardashian did this:
You see, the photo of Kendall, Kourtney and Kylie was quite obviously a throwback to another time (August 2017, apparently). The oldest Kardashian just didn't specify. So you can imagine when all eyes went to Kylie's stomach, a lack of visible baby bump got all the more confusing. There were endless comments simply asking, 'WOT?' and 'wait, I thought Kylie was pregnant?'
Yes, friends, but Instagram isn't actually an indication of what's happening in real time. Kourtney was just trolling everyone because she probably knows JUST HOW MUCH WE CARE ABOUT KYLIE'S UTERUS EVEN THOUGH WE DON'T KNOW WHY.
Sorry.
Of course, the Kardashians themselves haven't quite confirmed the youngest Jenner's pregnancy, yet. It's just that we know. Obviously.
Anywho, well played to Kourtney Kardashian who, for just moment, brilliantly trolled their fans and re-directed the narrative. Just for a little while.
2. Georgia Love and her former Bachelors are… surprisingly close.
Who ever said it was awkward to hang out with your boyfriend and not one, but TWO of your exes?
Certainly not Georgia Love.
The former Bachelorette attended the Portsea Polo on the weekend, snapping a photo with boyfriend Lee Elliot, and former contestants Cam Cranley and Clancy Ryan.
"Ummm this is SUPER awkward but I'm pretty sure I sent two of these guys home," she said in a photo that, ironically, didn't look very awkward at all.
Speaking to Mamamia in January last year, the television news journalist said prior to going on the popular Channel 10 matchmaking show, she couldn't have imagined maintaining a relationship with the ditched contestants, but soon realised the unique bond the cast develop. It is, after all, an experience few regular folks could relate to.
"I remember seeing photos of [previous Bachelorette] Sam Frost and Sasha with, I think it was Dave, and I was like, 'That's weird. That's really weird.' But now I'm in it I'm like, 'No, it's not weird'," she laughed.
"So I'm sorry, Sam – I get it.
"If you go on a date with someone and kiss them but nothing comes from that, you might end up still hanging out with that person; you just didn't want to date them anymore. And that's what it is with the other guys," she said.
Ah. Makes perfect sense then. Kind of.
3. Good choice. Mark Wahlberg donates $1.5 million in Michelle Williams' name after pay gap furore.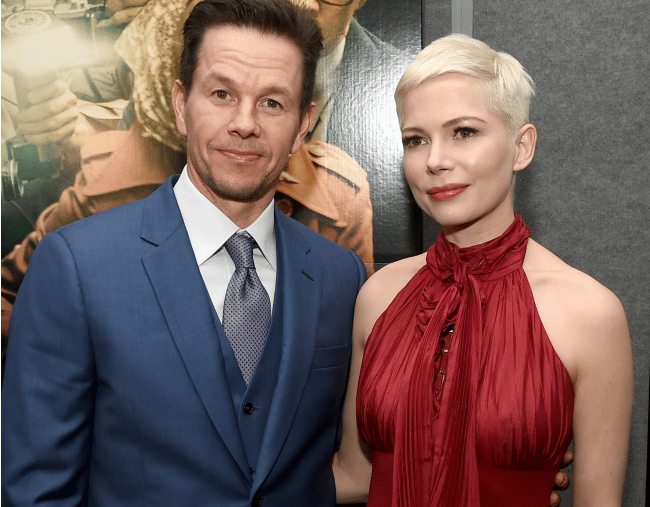 Mark Wahlberg has done a downright decent thing after learning he was paid around 1000 times more than his co-star Michelle Williams.
Just this week the world learned the actor's team negotiated he be paid US$1.5 million for 10 days of work reshooting scenes from film All The Money In The World. Meanwhile, Williams, not knowing what her male counterpart was being paid, accepted US$1000 for the same amount of work - which was being done so the filmmaker Ridley Scott could replace sexual misconduct accused Kevin Spacey with Christopher Plummer.
In the wake of backlash surrounding this horrendous gender pay gap, Wahlberg has announced he's donating his entire US$1.5 million fee (AUD$1.9 million) to the Time's Up initiative in Williams' name.
Take note, well-paid men in the media: that's how you respond to learning you were part of an unfair pay disparity.
4. ICYMI: Chris Martin and Dakota Johnson are absolutely, 100 per cent a thing.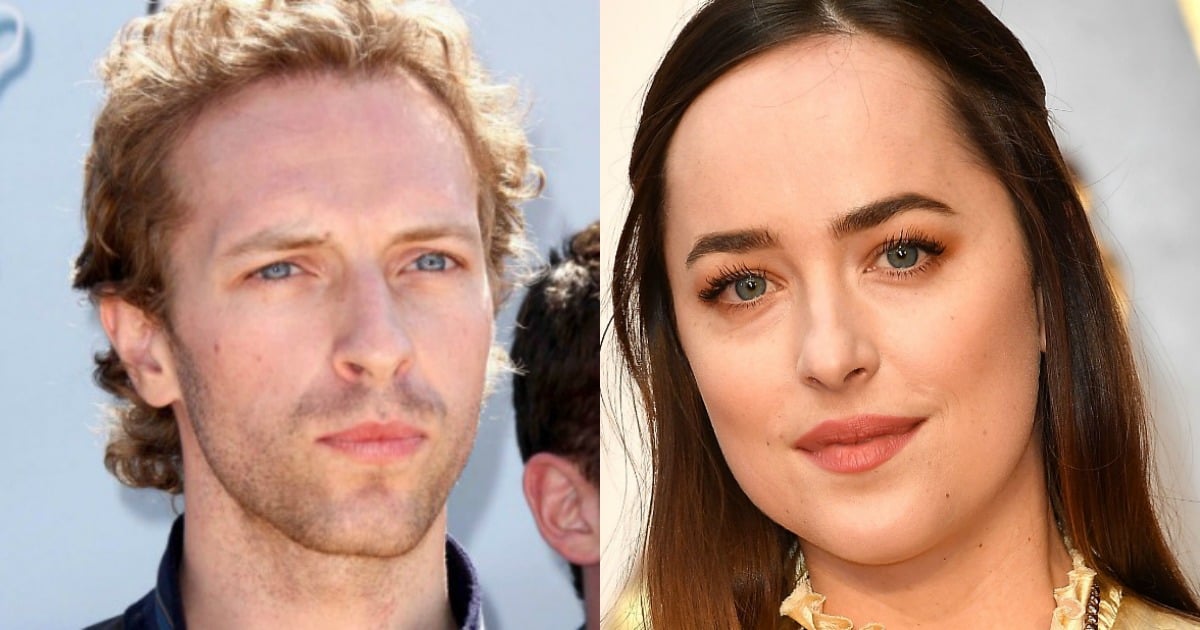 We just learned Gweneth Paltrow has well-and-truly moved on from ex-husband Chris Martin after finally confirming her engagement - and now the Coldplay frontman is going public with a new love of his own.
The 40-year-old singer was recently photographed at a Malibu restaurant with Fifty Shades Freed actress Dakota Johnson, 28. This isn't the first time they've been spotted either, with photos of what looked a lot like a date in LA emerging in October last year.
Still the timing of this sighting is a little suspicious considering Paltrow just told the world she's getting married to Brad Falchuk.
But before we accuse Martin of calling paps after his ex-wife's announcement to prove he's moved on: the Daily Mail reports the couple were covering their faces in an attempt to remain unrecognised - or maybe that's just what they want us to think?
5. Liam Neeson thinks there's a bit of a Hollywood "witch hunt" going on.
Veteran actor Liam Neeson has compared the #MeToo movement to a witch hunt.
Appearing on The Late Late Show, Neeson said, "There is a bit of a witch hunt happening too".
"There's some people, famous people, being suddenly accused of touching some girl's knee or something and suddenly they're being dropped from their program."
Neeson, now 65, said he was "on the fence" in regards to the allegations levelled against fellow actor, Dustin Hoffman.
Confusingly, Neeson also said the #MeToo movement was healthy and should be happening across every industry.
"There is a movement happening and it's healthy and it's across every industry. The focus seems to be on Hollywood at the minute, but it's across every industry."
To read more of this story, click here.