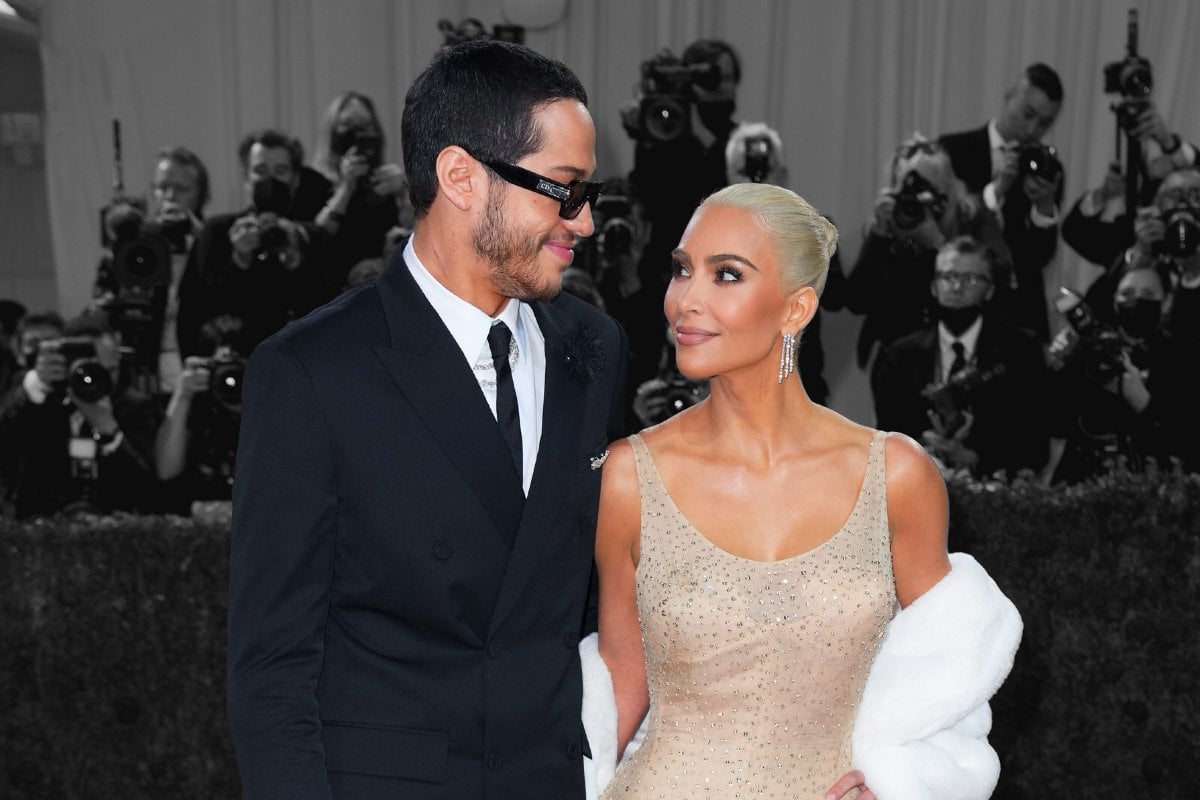 Kim Kardashian and Pete Davidson knew the assignment when they rocked up to the 2022 Met Gala.
While they officially 'debuted' their relationship at the White House Correspondents' Association Dinner earlier this week, their Met Gala appearance was certainly a milestone for the couple. 
They closed out the red carpet - a coveted position reserved for fashion heavyweights or the 'it' celebrities of the moment - marking the importance of 'Skete' in pop culture.  
Watch: Kim Kardashian on SNL. Post continues below.
With all this hype in mind, it's hard to believe Kardashian and Davidson have only been together since late 2021.
But as a lot has happened in this short period, we thought it helpful to recap everything we know about the relationship between the reality star and Saturday Night Live comedian.
---
More than a year after filing for divorce from Kanye West, Kim Kardashian was declared 'legally single' in March 2022. It was a messy divorce between the two, and continues to be, with West repeatedly making aggressive "social media outbursts". 
And a lot of those outbursts had to do with Pete Davidson.
In late 2021, Davidson and Kardashian were seen out together at a Californian theme park. The pair were holding hands on a rollercoaster and were joined for the outing by Kourtney Kardashian and her fiancé Travis Barker. 
It was the pairing that precisely no one saw coming
At the time a source 'close to the family' said to PEOPLE: "They hang in the same circles so they will be together from time to time. It's just friends hanging out."
However, just a short time before, Kardashian and Davidson had performed together during her SNL hosing debut – the pair sharing a kiss during one sketch.