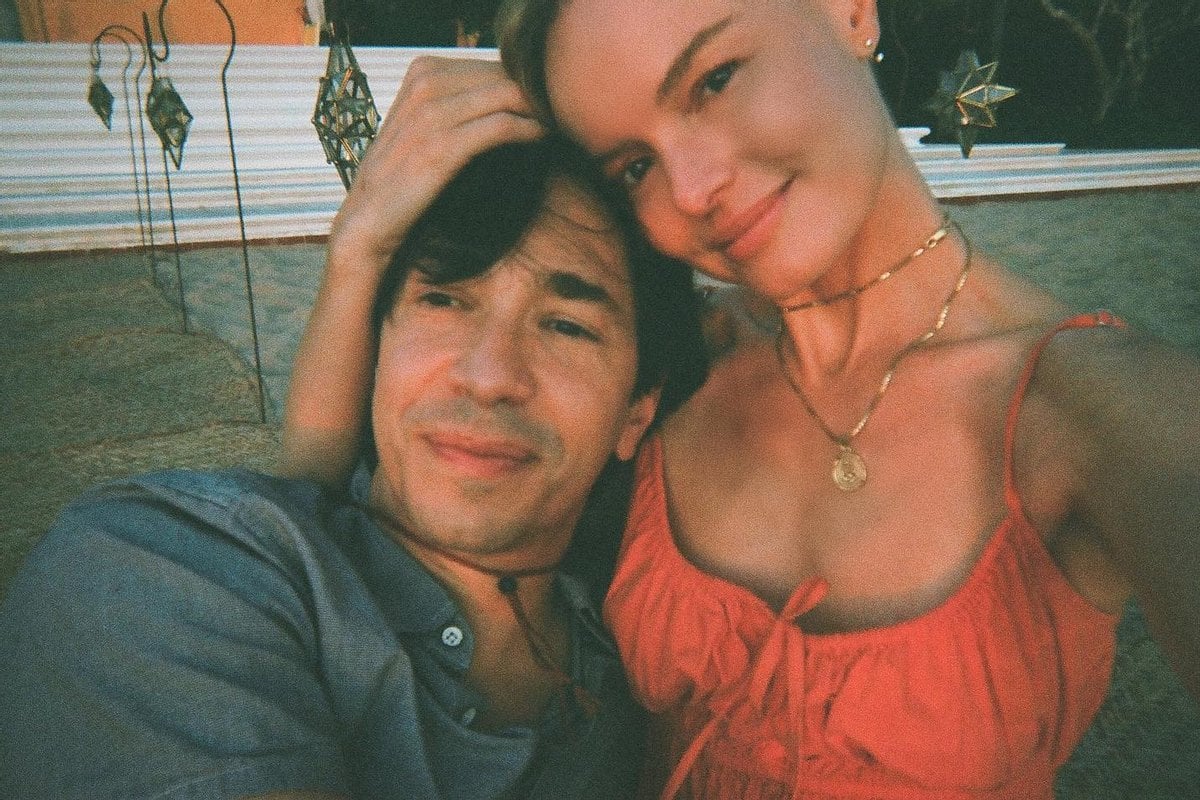 Kate Bosworth lives rent-free in my mind for two reasons.
The first is thanks to her performance in Blue Crush, which confirmed to me that I would be absolutely shocking at surfing. And the second reason is all to do with how she announced her divorce. 
Watch Miley Cyrus speak about the stigma of divorce. Post continues after video.
You see, Kate Bosworth is a romantic. She loves hard, and she's not afraid to share it online.
Which is exactly why she's making headlines this week. Bosworth is now sharing the latest love in her life – who happens to be none other than fellow actor Justin Long.
Following the 'hard launch' posts from both Long and Bosworth, I thought it would be handy to run through how this Hollywood couple came to be. From the first meeting to the latest Instagram comment, here's Kate Bosworth and Justin Long's love timeline. 
Before Justin Long, there was a divorce and a cryptic announcement. 
Kate Bosworth and her husband Michael Polish, who were together for over a decade, ended things in 2021 with a breakup caption that resembled a riddle that would confuse even the brightest of minds.
Paired with a photo of the two of them millimetres away from a kiss, Bosworth opened the statement with a quote:
"Do you want to split a burger?" Yes.

"How 'bout a shot of whiskey?" Hell yes.

- Big Sur, 2011
She then launches into a narrative around their falling-in-love story, saying:
"The beginning is often the best part of love. Fireworks, magnets, rebellion — the attraction. The onset signals a wide open expanse of possibility. Split a burger with someone when you are falling in love, and you can die happily knowing this is your last meal. Buy a bottle of whiskey and share shots, pour me a waterfall. Play that perfect song on the jukebox and dance with someone you have known your whole life, though you met minutes ago."