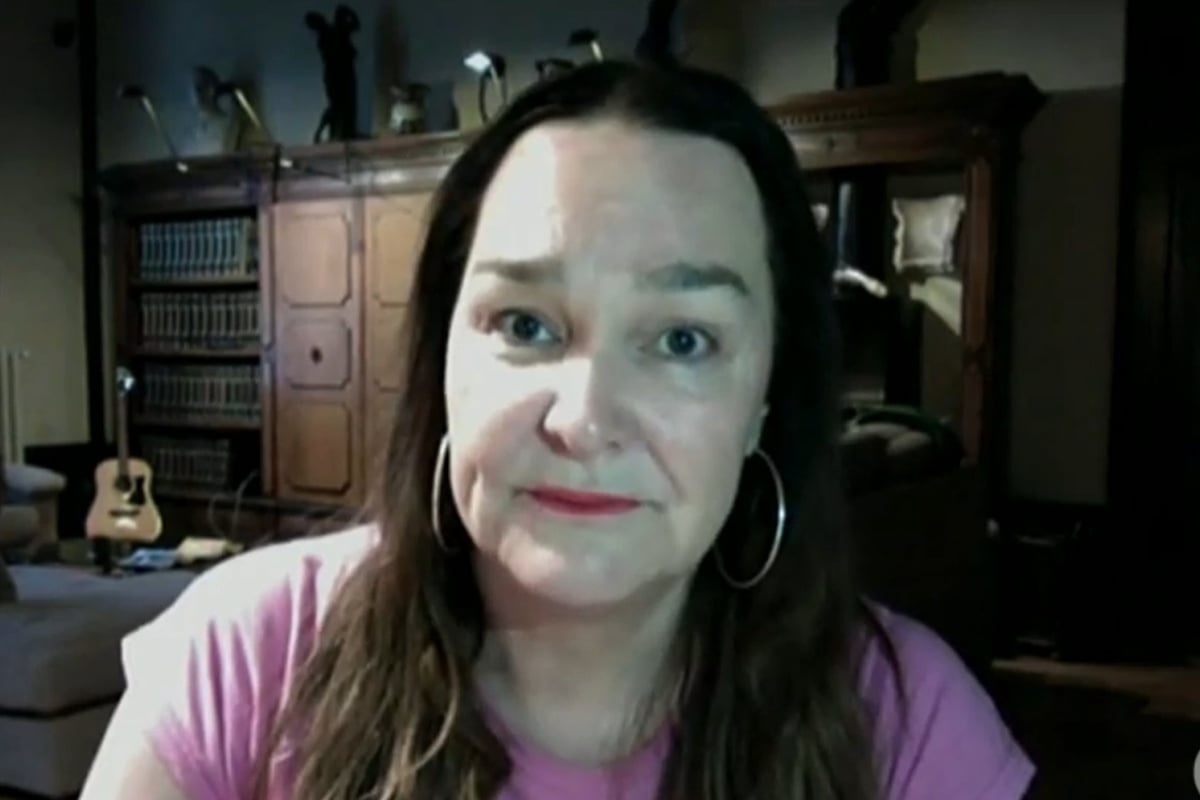 Kate Langbroek has been in lockdown in Italy for weeks now, but she still believes Australia's current COVID-19 situation is "more terrifying".
Appearing on The Project from her home in Bologna in northern Italy, Langbroek said despite being in lockdown with her husband and four children for three weeks, being in Australia "where you can see the wave coming" would be more scary.
"It's more terrifying to be where you are, where you can see the wave coming," she said after being asked if she had any advice for Australians expecting the Government to announce stage three shutdowns.
Kate Langbroek on how lockdown with her children is going. Post continues below video.
"We were just thrust into [lockdown]. We didn't have time to even register much.
"It's eminently doable. It's not ideal. It really makes you appreciate the freedoms and the beauty of a normal life, even things that used to irritate you."
Asked how she was holding up, Langbroek said that was an "hour by hour", sometimes "minute by minute" proposition.
In Italy, residents are forbidden from leaving their homes except for necessity, work, and health circumstances.
"The lockdown is interesting because it keeps coming in stages and it feels like every few days there's another decree from the Government which removes another freedom," Langbroek said.
"So already you have to have a form on your phone from the police that basically only authorises four reasons to be out of the house. Medical, food, emergency – I can't remember what the other one is, probably going to the tobacconist in Italy.
"Now, dog walkers can't walk dogs outside their houses. This happened on Sunday night. You could go out to exercise… But now you can't do that either.
"Literally, the only way I can leave the house is if I'm going to get groceries and even that's a bit of a nerve-wracking proposition," she said.