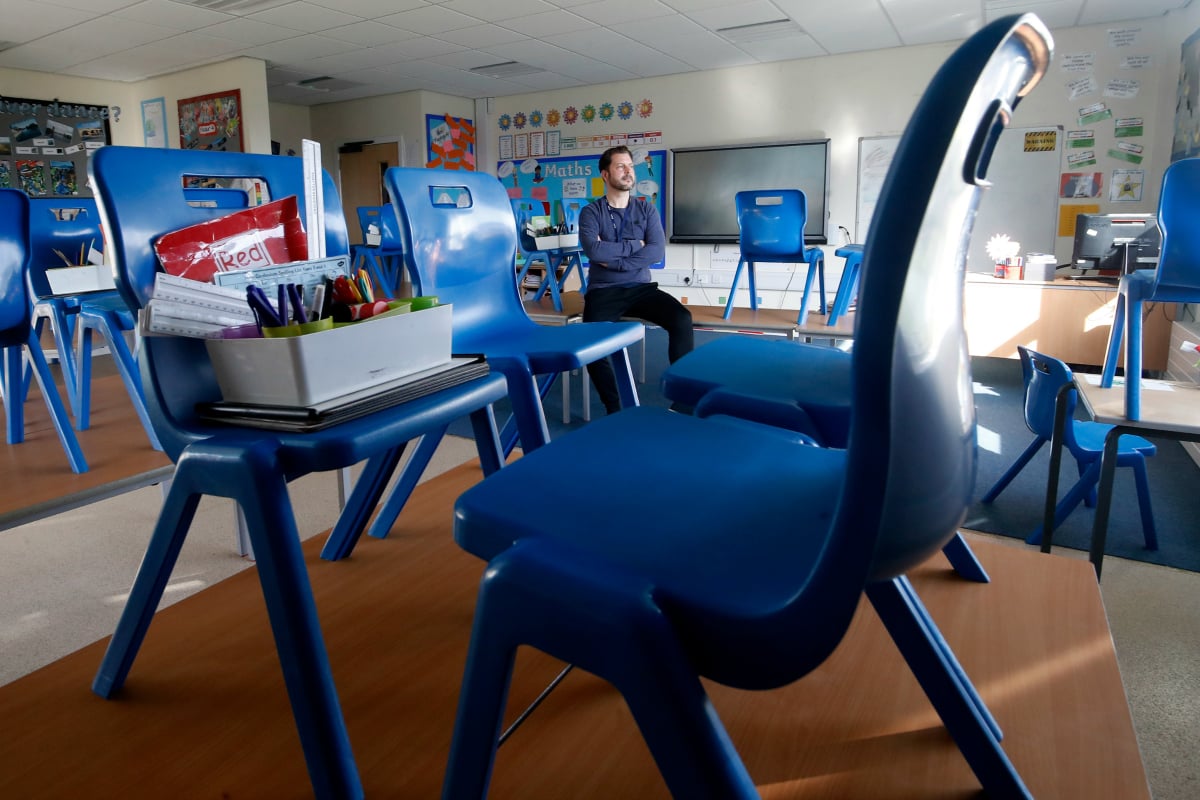 On Tuesday, the Australian Government announced the second phase of shutdown measures designed to slow the spread of COVID-19.
The measures, which come into effect from midnight tonight, will see additional non-essential services closed, including beauticians, food courts, libraries, galleries, and swimming pools, among others.
That's on top of the previous measures announced over the weekend, which ordered the closure of businesses including restaurants, bars, pubs, clubs, nightclubs, gyms and indoor sporting venues, cinemas and entertainment venues, and places of worship.
(See our previous article 'Stage two restrictions: Exactly what is and isn't shutting down from midnight Wednesday' for full details.)

These steps are part of what Prime Minister Scott Morrison is describing as his Government's staged, "scalable" approach to the crisis.
So, what could the next step look like?
Of course, we can't predict exactly what our leaders will choose to do next. But for a glimpse at what's likely, let's take a look at a couple of examples from countries that are a step or two ahead of us: the UK and New Zealand.
UK: lockdown.
As far as the epidemic curve goes — that's a chart used to plot new cases over time — Australia is on the same trajectory as the UK, but about two weeks behind. (It currently has 6,654 confirmed COVID-19 cases and 335 deaths.)
So, its recent lockdown measures are a reasonable indication of what Australian life could look like soon.
In an address to the nation on Monday evening, UK Prime Minister Boris Johnson announced that the UK was being placed into lockdown for at least three weeks.
That means people can only leave their homes for "very limited purposes", public gatherings of more than two people (other than members of a single household) are banned, and non-essential shops are closed.
There are only four reasons Brits are now allowed to venture out:
To shop for basic necessities, which should be done "as infrequently as possible".
Once-daily exercise, such as a run, walk, or cycle. This includes dog walking, and can only be done alone or with members of your household.
To seek medical care or providing care/assistance to a vulnerable person. This includes children (younger than 18) in a shared custody arrangement visiting both parents.
To travel to and from work, "but only where this is absolutely necessary and cannot be done from home".
"That's all," Prime Minister Johnson said. "These are the only reasons you should leave your home.
"You should not be meeting friends. If your friends ask you to meet, you should say 'No.' You should not be meeting family members who do not live in your home."
Police have the power to enforce these rules and issue fines for non-compliance.
Schools in the UK are also closed to all but vulnerable children and the children of essential workers (such as medical staff) who have no alternative arrangements.