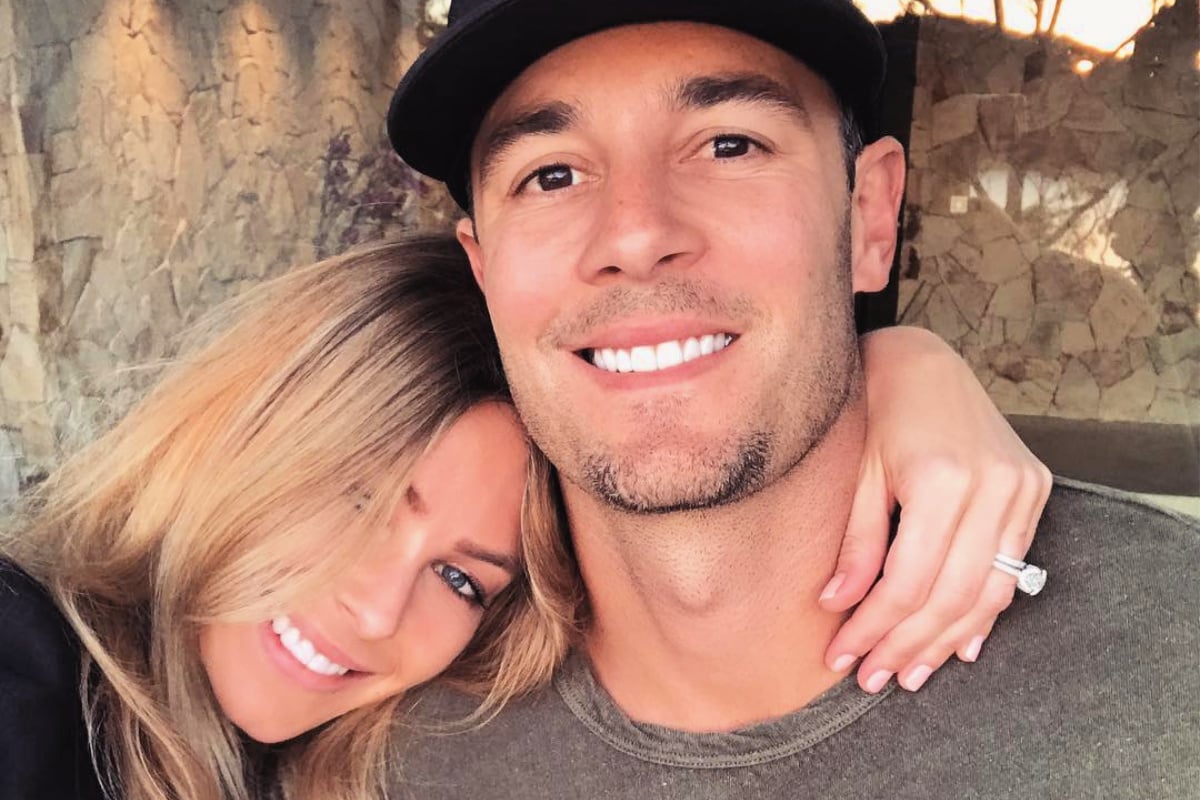 Content Note: This post discusses miscarriage, and may be triggering to some readers.
When Australia first met Jennifer Hawkins in 2004, she was the 20-year-old quintessential Aussie beach girl and newly crowned Miss Universe.
But unlike other former Miss Universe Australia contestants turned models and media personalities who've built impressive social media followings, the model, TV presenter, brand ambassador and business owner has always remained intensely private.
In May, Hawkins announced on social media she and her husband, model, property developer and entrepreneur Jake Wall, are expecting their first child together – a daughter due in Spring, 2019.
It was a picture-perfect pregnancy announcement, but what we didn't see on Instagram was the couple's very private, years-long struggle with infertility.
In an exclusive cover interview with Stellar, Hawkins has spoken for the first time about her experiences with infertility, including a miscarriage.
In 2017, the couple who have been together 16 years and married for six learnt Hawkins was pregnant. At their first scan, they were told there was no heartbeat.