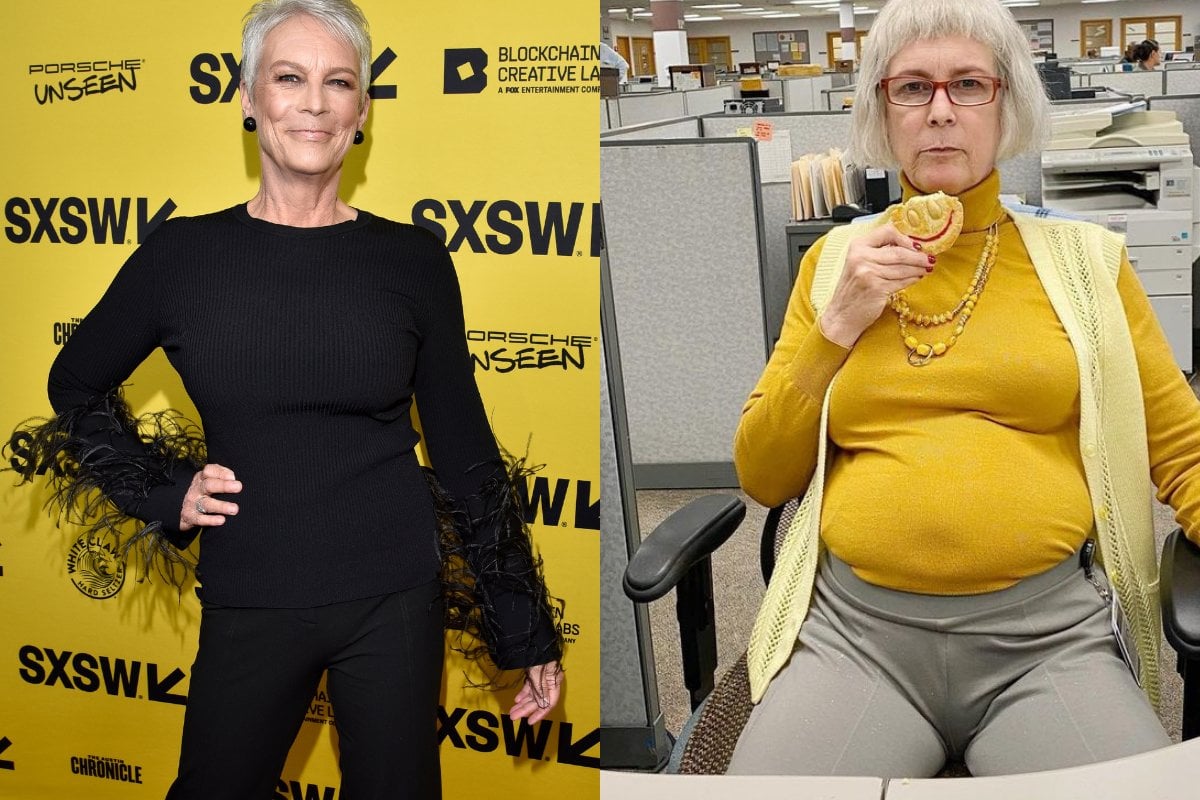 Jamie Lee Curtis reached stardom in 1978, when she was 19-years-old. 
Now, after 44 years in the industry, she's made it clear she is done "sucking her stomach in" and is now releasing "every muscle I had that I used to clench".
For her new film Everything Everywhere All At Once, the actor revealed she refused to conceal "anything" about her appearance.
"In the world, there is an industry - a billion-dollar, trillion-dollar industry - about hiding things. Concealers. Body-shapers. Fillers. Procedures. Clothing. Hair accessories. Hair products. Everything to conceal the reality of who we are," she wrote on Instagram this week.
Watch the trailer for Everything Everywhere All At Once. Post continues after video. 
Curtis said she had been "sucking my stomach in since I was 11, when you start being conscious of boys and bodies, and the jeans are super tight".
"I very specifically decided to relinquish and release every muscle I had that I used to clench to hide the reality. That was my goal. I have never felt more free creatively and physically."
Curtis' figure has been in the headlines since the 1980s, with red carpet occasions and paparazzi shots documenting the actor for the last 40 years. 
Now aged 63, when filming Everything Everywhere All At Once, Curtis made the decision to showcase her figure in its truest form.
In an interview with Entertainment Weekly, director Daniel Kwan, echoed that the driving force behind Curtis showing a body which looked as "real" as possible, was Curtis herself. 
"Everyone assumes that her belly in the movie is a prosthetic, but it's actually her real belly," Kwan examined.