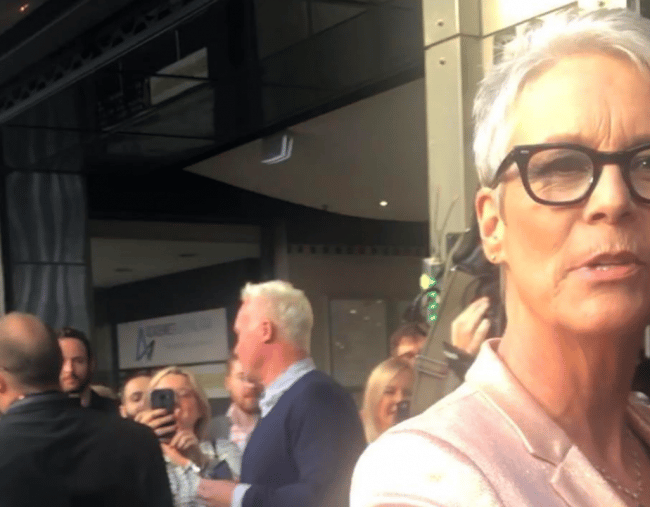 You know when you have those moments in life when the world seems to freeze, because you have embarrassed yourself so profoundly that you're oblivious to anything else happening?
Yeah, that was me last night, meeting Hollywood royalty Jamie Lee Curtis at the premiere of her new film, Halloween.
It was a night I was so looking forward to, being a massive fan of Curtis, and the Halloween franchise. I'm a fan of every movie Curtis has ever been in – from Trading Places to You Again to Freaky Friday to True Lies – the actor nails each role, and is just a joy to watch.
She's also been a fixture in the vast cinematic experience of my life – so she's held a nostalgic, and special place in my heart for a while. Which is why I should have known better to say what I did.
I'm also an eternal fan of the Halloween films; the franchise has 11 of them, the first one was released 40 years ago, in 1978 and is of course, the best.
In the movies, Curtis plays Laurie Strode, a woman who spends her life evading psychotic serial killer, Michael Myers (Nick Castle and James Jude Courtney). She's strong, and badass, and evades him many times, making her the ultimate heroine, and what's known in horror films as the 'final girl' – the last woman standing.
So, last night.