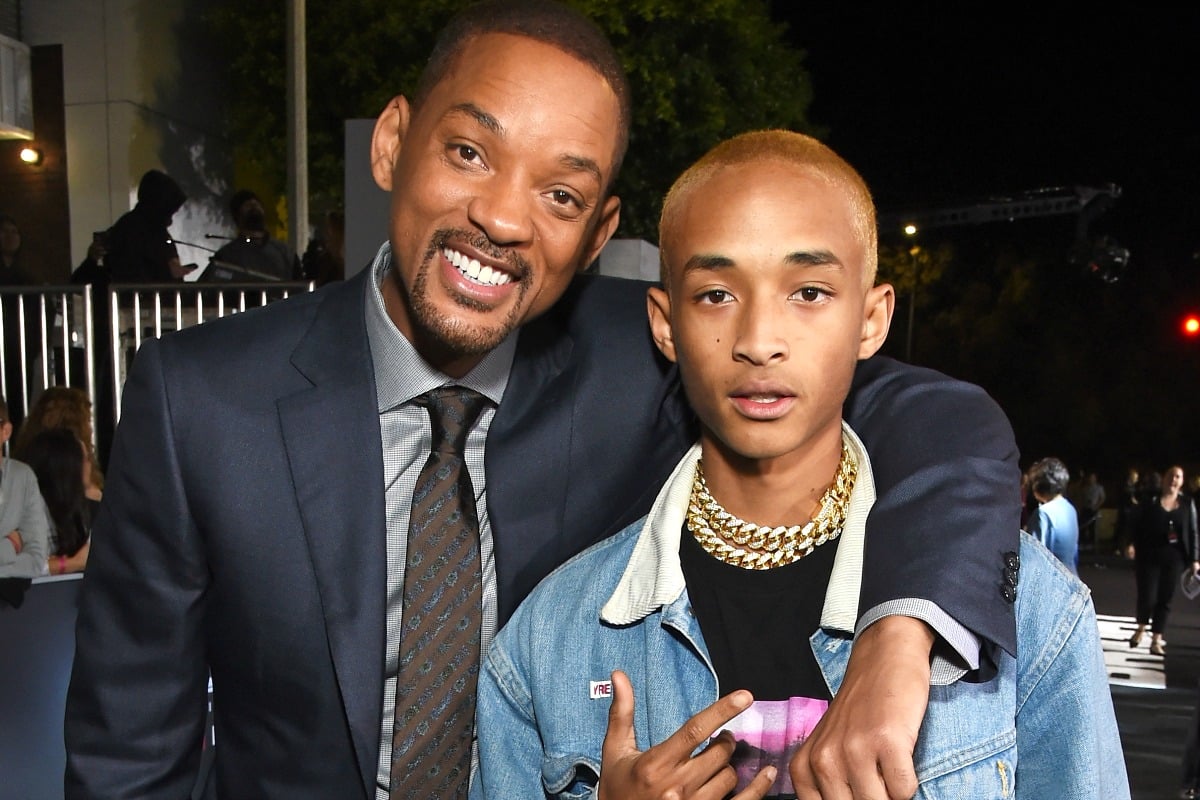 "People told me to wait until I was older to do this, but that is people wanting to put you into a box. Trying to subliminally control you."
This is just one of the many nuggets of life wisdom offered up by Jaden Smith while the 20-year-old actor, musician and entrepreneur was in Australia recently to launch his eco-friendly water brand JUST Water.
And while you might be rolling your eyes at the idea of taking advice about life, the environment and even parenting from someone who is barely out of his teenage years, and who was raised in the comforting wealth of Los Angeles thanks to his movie star parents Will Smith and Jada Pinkett Smith, the day our conversation took place actually goes a long way to override the outdated idea that youth equates to a narrow understanding of the world.
In a welcome twist of fate, I found myself on the phone to the child-star turned activist at the exact moment tens of thousands of Australian school students had walked out of their classrooms to stage protests demanding action on climate change.
Jayden was just 12 years old when he decided to start the company, which contains locally sourced Australian spring water and is packaged in a fully recyclable carton. Like many of the Australian students marching that day, he was not always encouraged to pursue acting on "adult" issues when he was younger.
"When I was 11 years old I started learning about the environment, about greenhouse gasses in the atmosphere and I saw plastic bottles floating in the ocean," he told Mamamia. "I just got so devastated by this world and the whole state of the environment that I decided to be part of the solution instead of the problem.
"The obstacle I faced was that I was 12 years old and so I would walk into a room and people would just look at me and say 'you're 12, what are you doing here? This is crazy, you're 12 years old!' But on a more serious note, people would say to me they didn't think the global marketplace was ready for a concept like this."