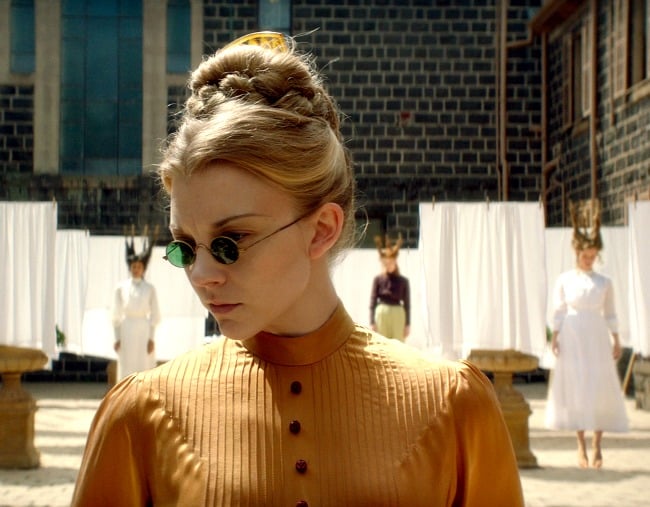 It's one of our country's most enduring books, a haunting tale set against the backdrop of the Australian outback that stays with you long after you turn the last page.
Picnic at Hanging Rock is a story that has entertained and enthralled generations of Australians, through both the original novel and the acclaimed film adaption.
The story, which is set in 1900, follows the mystery surrounding three girls and their teacher who go missing during an idyllic school picnic at Hanging Rock, never to be seen again.
While the story has been told and re-told in many ways over the years, one lingering question has always clung to the work like the remnants of an old dream.
Just how much of this iconic story, if any at all, is actually anchored in reality?
Or is it all just a work of complete fiction masquerading as historical fact?
This question is once again on everyone's lips thanks to the fact that a new imagining of Picnic at Hanging Rock being on Australian screens via Showcase and Foxtel.
The six-part series broadens the story already told through Joan Lindsay's iconic 1967 novel of the same name and Peter Weir's 1975 film adaption of her work.
While there is no historical proof or documentation that proves the events depicted in Picnic at Hanging Rock actually happened, there are some real life elements woven into the tale.
The trailer for the new TV series Picnic at Hanging Rock is beyond haunting.
First of all, the inspiration and setting for the novel, Hanging Rock, is actually a real place.
The location is also formally known in English as Mount Diogenes and Dryden's Rock, and to some of its traditional owners as Ngannelong. It is a distinctive geological formation located in central Victoria within the Macedon Ranges.
The rock formation plays host to a vast number of tourists each year, many who are inspired to travel there after reading the book and seeing the film, with the Macedon Ranges tourism website stating, "the unexplained disappearance of a group of schoolgirls at Hanging Rock in 1901 is just one of the legends of this mysterious area, and many visitors say they can feel the spirit of the girls as they climb the Rock."
Which brings us to the question of whether or not a group of Australian school girls actually went missing in that area.
The idea that some of the events depicted in the novel are rooted in real life has been explored in great detail in the book Beyond The Rock: The Life Of Joan Lindsay And The Mystery Of Picnic At Hanging Rock by Janelle McCulloch.