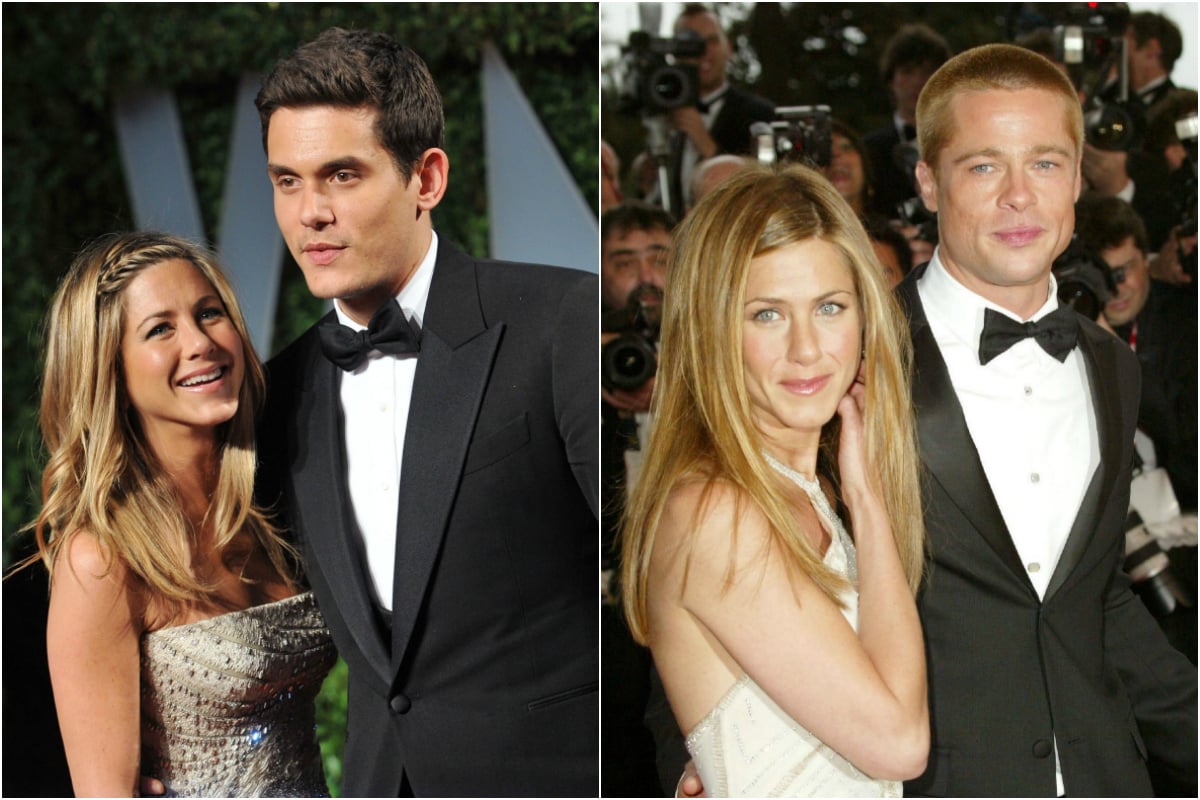 On Monday, Jennifer Aniston sent the world in to a meltdown thanks to her reunion with her former husband, Brad Pitt.
At the SAG Awards, images of the exes smiling as they see each other backstage sent waves across the internet thanks to their highly publicised marriage and subsequent divorce 15 years ago.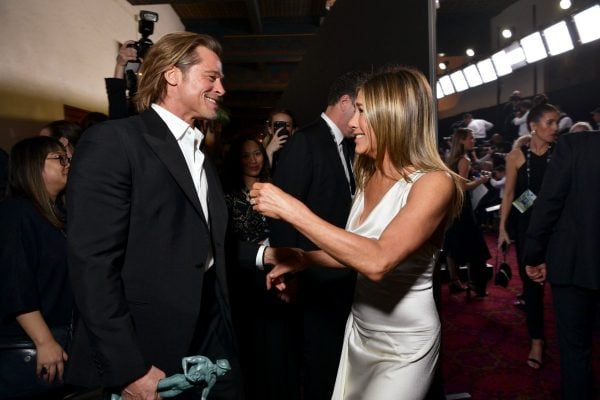 In the 24 hours since, "Is Jennifer Aniston married" has been trending on Google, as fans try to decipher whether a rekindling of their romance is in the near future.
People are obsessed. Including us.
So, to answer this burning question: No, Jennifer Aniston is not currently married, or in a relationship (that the public are aware of).
She was most recently married to Justin Theroux, however the two divorced in 2018.
Here is how Jennifer Aniston's relationship timeline has played out.
Tate Donovan: 1995-1998