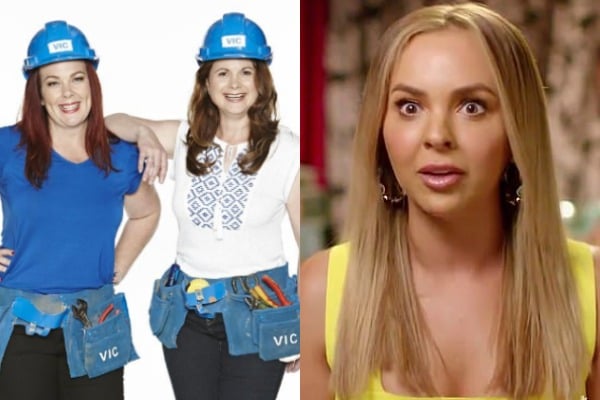 In a landmark case, a former reality TV contestant has won compensation after being portrayed as a "villain" and a "bully".
Nicole Prince, who appeared on Channel Seven's renovation reality show House Rules in 2017, claimed that she had been traumatised psychologically following her appearance on the show.
Nicole, who competed on season five of House Rules, claimed that she was "harassed and bullied throughout filming" and struggled to find work after she was "portrayed as a bully" on the show.
Former Married At First Sight contestant Clare Verrall speaks to The Quicky about what life is like after reality TV. Post continues below.
Speaking to Mamamia, former Big Brother contestant Tully Smyth weighed in on the case.
"I can't say I'm surprised," Tully told Mamamia.
"I think we've all seen this brewing for quite a while but to have the ruling be in favour of the contestant? That was a bit of a shock," she added.
It's believed the ruling could now open a Pandora's box for other reality TV contestants to seek compensation.
"I can think of countless ex-reality TV contestants who probably would have sued had they known that this was possible," Tully added.
"I reckon we'll even see people from shows that don't even air anymore – from five or even 10 years ago – to come forward."
The rules reality TV contestants have to follow.
As part of Nicole's case to the Worker's Compensation Commission, a list of bizarre rules from the set of House Rules were released.
Although from the outside, reality TV can look like a breeze, the contestants are subject to some pretty intense rules.
"Can I borrow you for a sec?" Bachelor Contestants: Translated. Post continues after video.