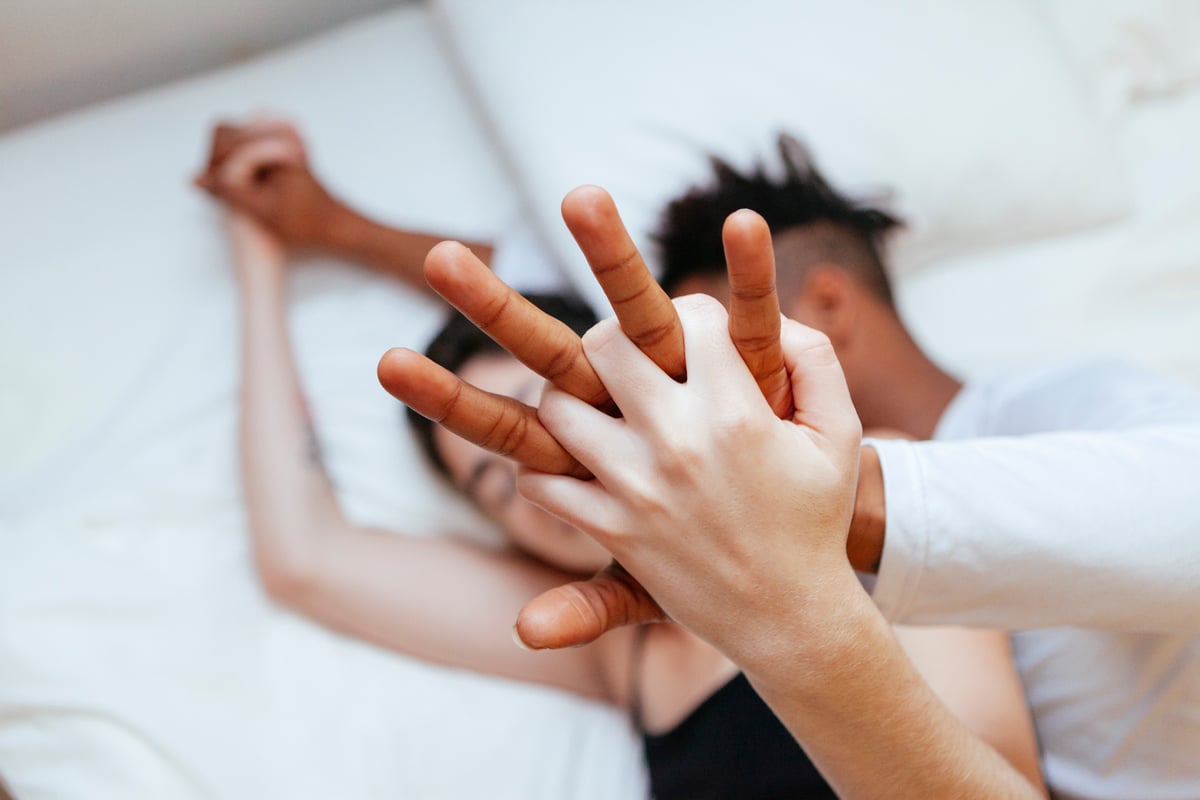 I don't know much about what happens on a field. But as far as contact sports go, sex has got to be up there. 
With all the thrusting and twisting, pulling and poking, squeezing and stroking, let's face it. We're all just one wrong move away from hospitalisation. 
Because in this game, there are no shin pads. There are no mouth guards or helmets. And definitely no cups. 
Says the girl who's undergoing physiotherapy on her tailbone. 
Watch How to have better sex. Post continues after video. 
It's been almost a year since my boyfriend and I were doing it from behind, when suddenly pain shot up my spine. It was like nothing I'd ever experienced and I screamed at him to slowly back TF off. Months of lingering pain dragged on before a doctor stuck her finger up my but and diagnosed me with Coccydynia. 
Pain of the tailbone. Usually caused by childbirth, but any hard impact will do the trick. (It sure was fun explaining that one to my GP.) 
Ah sex. 
It's all fun and games until someone gets hurt. 
So let's pause to honour those women – and men – who've fallen before us (some on their very own sword). May we learn from them, grow from their mistakes, and pay tribute to the medical staff who receive us. Praise be.
Ashley
"I was having a threesome with my boyfriend and another guy and everything was going great until I gave my boyfriend a blowjob. I guess I shifted as he was thrusting because I suddenly felt this pop and a flash of pain. I pulled away with a yelp that shocked both of them. 
"It killed the mood rather quickly when I realised that I couldn't close my jaw. After consulting Dr Google and trying some home remedies – none of which worked – we went to the hospital and had to describe what had happened to the nurse in ED. 
"It turns out that I'd dislocated my jaw and was instructed to use hot compressions for the next few hours. It finally got better after about three days – of total and utter rest!
Phoebe
"We had only ever hung out as friends when one day we ran into each other at the local pizza joint. As we were waiting for our food, he confessed to me that he'd had a crush on me for months! We lived only a few doors down from each other, so he offered to walk me home. When we got to my place, we sat and talked for hours. Then he kissed me.