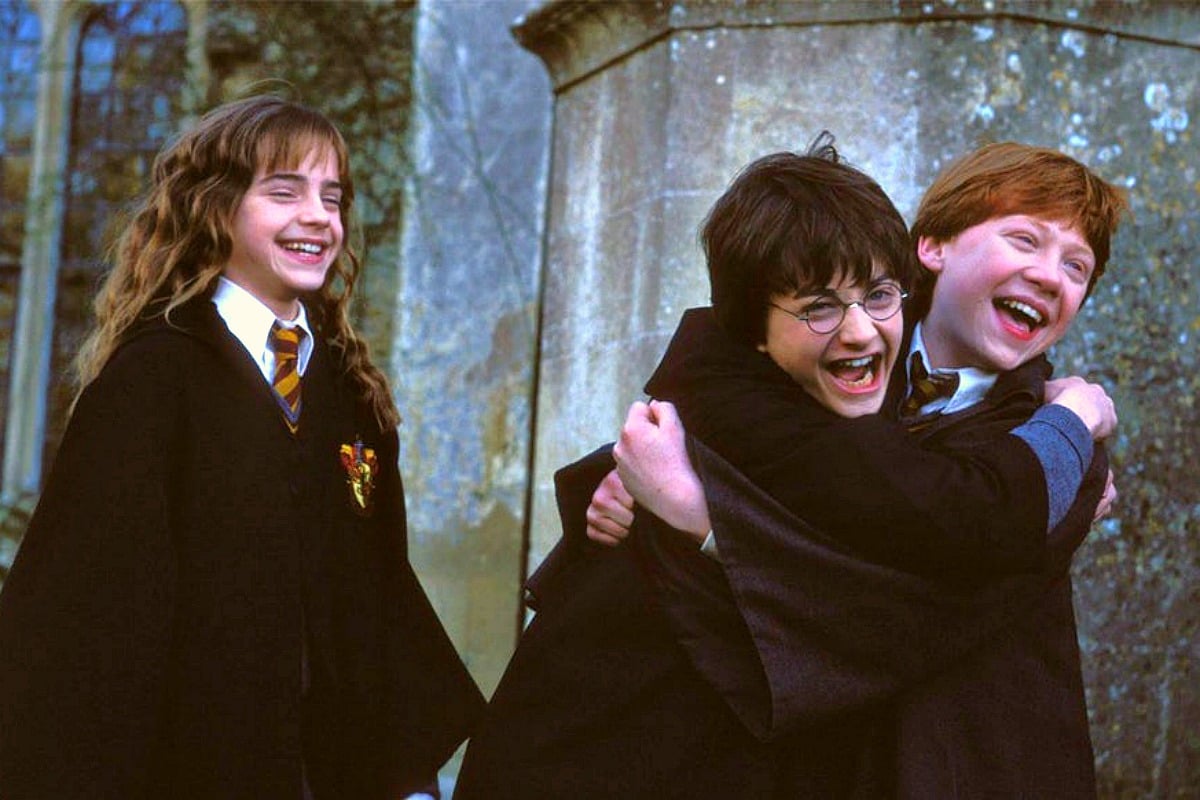 Friends, this is a truly magical day.
All because the Netflix Gods have bestowed an early Christmas present upon us all, by announcing today that every single Harry Potter movie will be available on the platform from Tuesday 15 January.
If you've been living in a cupboard under the stairs for the last few decades, and have no idea what The Boy Who Lived is all about, here's what you need to know.
The Harry Potter movies are a British-American film series based on the best-selling Harry Potter novels by author J. K. Rowling.
The franchise consists of eight fantasy films involving various wizarding adventures, all of which will be coming to Netflix next month.
The films make up one of the biggest movie franchises in the world and begins with Harry Potter and the Philosopher's Stone (which was released in 2001) and culminated with Harry Potter and the Deathly Hallows Part 2 (which was released in 2011).