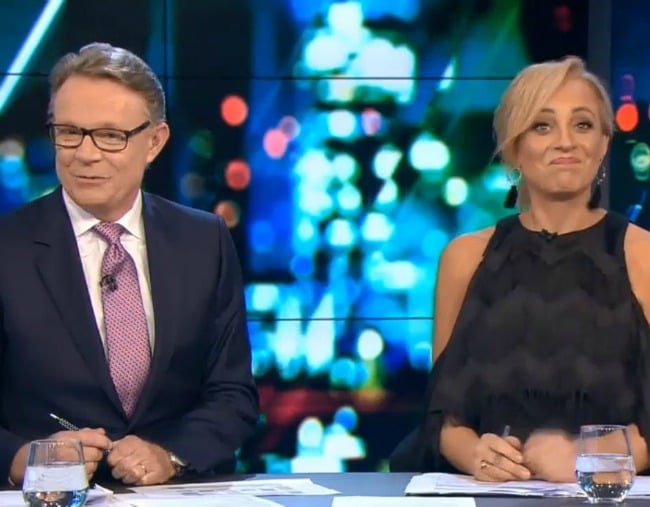 There's a basic protocol when it comes to television interviews that a guest will go on-screen, stay for their segment and leave.
It's pretty standard… unless you're Tom Gleeson.
Currently on a campaign to win Grant Denyer the Gold Logie Award for Most Popular Personality on Australian Television as host of the now-axed Family Feud, the comedian and host of The Weekly's 'Hard Chat' segment went on The Project to plead his case.
And just… stayed.
Wearing a T-shirt that said 'Vote Denyer 4 Gold,' the 44-year-old spoke passionately about his mission.
"I used to be angry at the Logies, because Denyer was voted for Gold for the popular personality on TV for a game show that has been axed due to low ratings on the third highest rating network and I thought this is idiotic," he said.
"Then I thought why get angry, when you can get behind the poor little bastard, so I thought let's get him the Gold Logie because it's perfect.
"Let's push the Logies to its most absurd extreme ever and give the Gold Logie to a guy that doesn't have a TV show. It's beautiful."