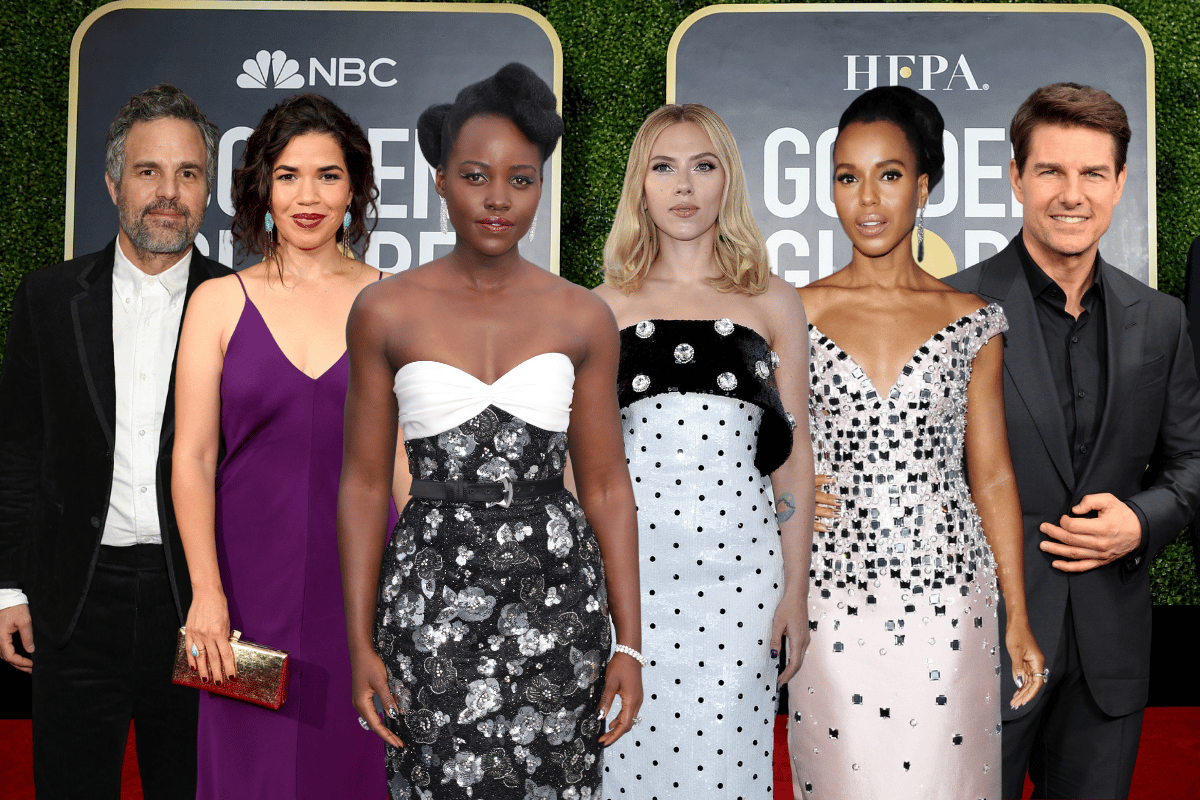 The Golden Globes award ceremony is looking very different in 2022. Namely, because there will not be one.
Actors and Hollywood heavyweights have taken a stand this year in a bid to shed light on the lack of diversity the Golden Globes represents.
Just last year, it was revealed that out of the 87 people on the board for the Golden Globes, there was not a single Black member. 
Watch: Top 5 Award Show Fails. Post continues below.
First and foremost, let's unpack the controversy surrounding the Golden Globes.
The Hollywood Foreign Press Association (HFPA), a group of journalists and photographers who report on the US entertainment industry for foreign outlets, host and vote on the Golden Globes awards.
The organisation has been under fire for months, following a February 2021 expose by the Los Angeles Times that laid bare its questionable financial practices, accepting gifts from prospective nominees and its dismal diversity record.
Former HFPA president Meher Tatna also told Variety that the group hadn't had a Black member since at least 2002, when she first joined.
Listen to The Spill: All the WTF moments from a truly cringeworthy Golden Globes. Post continues after audio.
US television network NBC has since dropped its broadcast of the Golden Globes ceremony in 2022 following the backlash. 
"We continue to believe that the HFPA is committed to meaningful reform," NBC said in a statement. "However, change of this magnitude takes time and work, and we feel strongly that the HFPA needs time to do it right. As such, NBC will not air the 2022 Golden Globes."
WarnerMedia, which includes cable channel HBO and movie studio Warner Bros, also said in a letter to the HFPA that it was concerned about "racially insensitive, sexist and homophobic questions" at news conferences and events during the Golden Globe nominations and awards process.