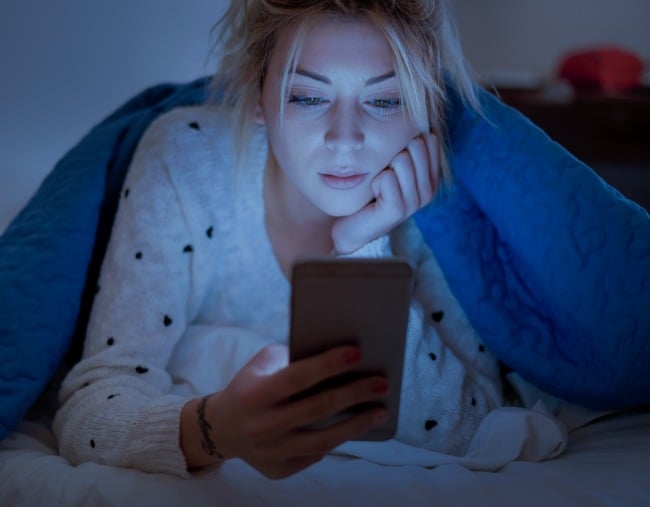 The world is a different place now. It's a society where we would prefer to ask the advice of strangers than the advice of people we know and trust. The land of Facebook Mums Groups is wide and vast, it offers us a forum to ask questions, to share our triumphs and failures, to seek advice and share it.
From what homeware would work best in a specific space to what healthy food ideas people have to pack in a school lunchbox, the questions asked by women in Facebook Mums Groups are as immense as the groups that there are. In most cases, these mini societies are helpful and positive, but like the real world there is a 'dark side.'
Out at dinner one night, Ella*, a friend of mine, started telling me about her experiences in some of these Facebook Mums Groups. Her decision to join a handful was made in attempt to find some solutions to home decorating and cooking issues she was having. But instead of finding helpful comments she instead witnessed behaviour that was totally shocking and made her adamant that she would never join another one of these Facebook Mums Groups again.
One of the groups in question has over 300,000 members. It's huge! But it's pretty specific and harmless, in theory that is. Ella made the assumption that posting questions specifically about products that can be purchased from this major retailer would be pretty innocent and that the responses would actually be about subject matter the group is named after. She thought that it wouldn't lend itself to personal or greatly offensive comments, but this assumption Ella made was wrong.
In her time as a part of the group she witnessed behaviour that couldn't be described as anything else other than bullying. "I noticed a post on my feed with around 50 comments despite it being less than an hour old. It was about a way this person had used a product in a non-conventional way to decorate her son's bedroom wall. What she thought was sharing instead turned out to be an ignition for nasty, ill willed comments about this woman's bad taste. It was so horrible," Ella said.
Listen: Not all new mothers are suited to their Mothers' Group. Some aren't suited to Mothers' Groups at all. And according to perinatal psychologist Kirsten Bouse, that's absolutely fine.
It wasn't a one-off experience either.
"The group was one of the rudest online platforms I have ever witnessed. It would go from someone asking a question about indoor plants to personal insults for asking the question, then name calling, outright swearing and direct attacks. It was just crazy," Ella said.