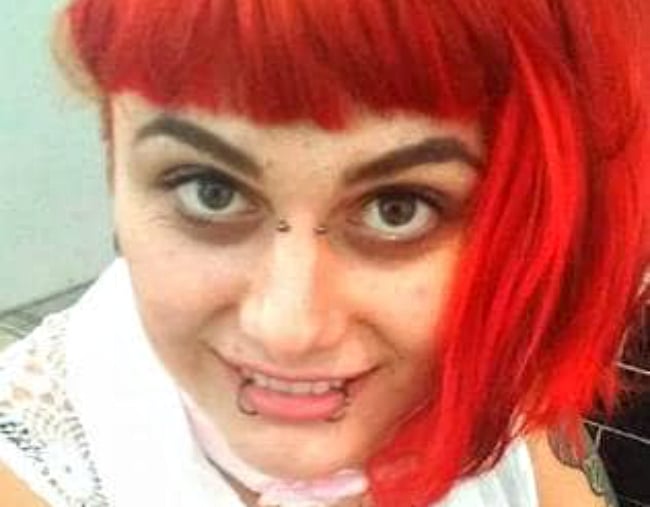 With AAP.
1. A woman sent her friend a chilling message hours before her attacked three people with an axe.
Just hours before Evie Amati walked into a 7-Eleven store in Sydney's inner west armed with the axe and with a knife in her back pocket, she sent a message to her friend, ABC reports. It read: "most people deserve to die, I hate people and one day I am going to kill a lot of people".
Less than half an hour before, she reportedly shared another message to Facebook: "Humans are only able to destroy, to hate so that is what I shall do".
Evie Amati, 26, who is currently on trial in a NSW District Court, has pleaded not guilty to two counts of wounding with intent to murder and one of attempting to wound a pedestrian with intent to murder.
Three alternative charges allege the intention was to cause grievous bodily harm in the attacks which took place in the early hours of January 7, 2017, at the store in Enmore.
The attacks are not in issue, but the jurors will have to consider Amati's intent and whether a defence of mental illness can be made out.
Prosecutor Daniel McMahon referred to a Facebook message weeks before the attack when Amati quipped: "OMG I just destroyed an old couch with an axe, it was extremely satisfying" and that it had given her an idea.
Before store customer Benjamin Rimmer was attacked, he initially thought the weapon may have been a fancy-dress party prop.
"I wasn't alarmed at first," he told the court on Monday.  "She stood very close to me and I remember having an ill-feeling something was not right.
"She was holding an axe with two hands in front of her."
Amati's barrister Charles Waterstreet said while the CCTV footage from the store captures "the body of Evie Amati", the question for them was her state of mind.
His client was a "super-intelligent" woman of very good character who had hormonal therapy and surgical intervention in Thailand for her gender transition, but who had a history of depression and suicidal and homicidal ideation.