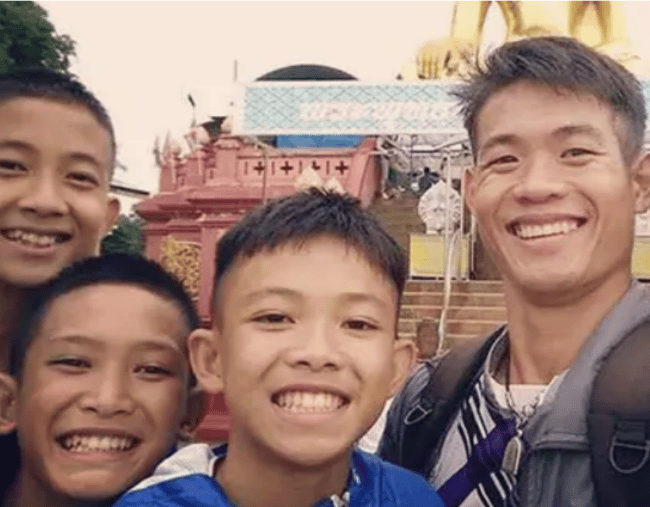 On Sunday, a complex operation began in Chiang Rai, Thailand, to rescue the 12 boys, aged 11-16, and their 25-year-old soccer coach, who are trapped inside a flooded cave.
On Tuesday night, that mission came to an end, as they were all brought to safety. The soccer team have been stuck for 17 days.
Just INCREDIBLE.

ALL of the boys and their coach have been rescued from the Tham Luang cave in Thailand.

LATEST: https://t.co/8xSugaOyB6 pic.twitter.com/MPr6Sdy8NZ

— 3AW Melbourne (@3AW693) July 10, 2018
ABC reported that the rescue trip with each boy was expected to take eight hours, and was an incredibly delicate operation. On their way out, the boys needed to dive and wade through muddy waters, which, in some parts, had almost no visibility.
Australian doctor Richard Harris will be one of the last to evacuate, and Sydney Morning Herald reports he has swum all the way to the trapped boys for three days in a row now, to complete a medical check for each boy ensuring they were fit for the exit journey.
According to ABC's South-East Asia correspondent Liam Cochrane, the narrowest gap in the journey was just 38cm in diameter – only slightly bigger than the width of a school ruler. At this point, the boys had to be pushed through the gap, which was only large enough to fit their head through.
"The man who is leading this rescue operation described them as having the boys underneath them and swimming below and guiding them through the waters with almost no visibility," said Cochrane.