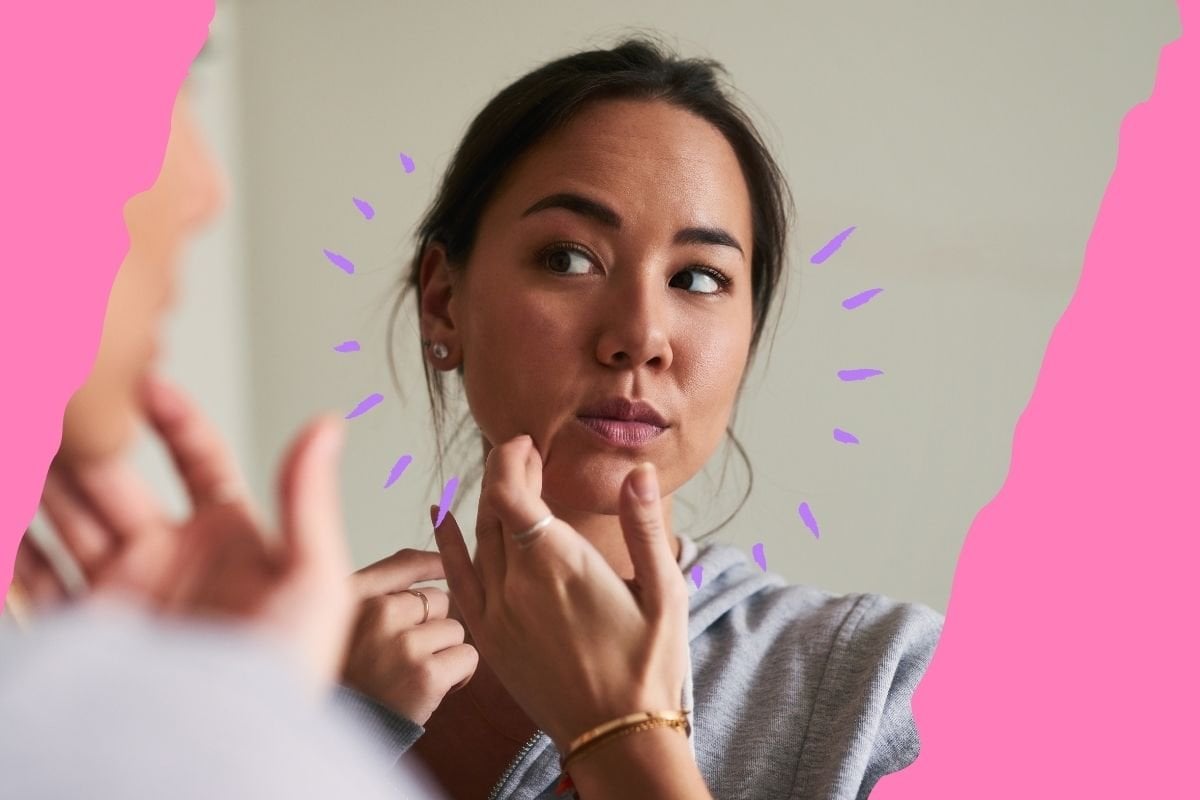 Look, many of us have a rough idea of what goes down when you go through menopause (hot flushes/mood swings/other inaccurate stuff we see in movies), but if you're in your 30s, it's probably something you don't have to worry about for a while. Right?
Fun fact: That's not entirely true.
Watch: Here are seven ways to improve your skin while sleeping. Post continues below.
While perimenopause is a thing that can happen two to five years before menopause, you can start experiencing some pretty crazy changes way before that - specifically those that affect your skin. 
And it's all thanks to one sneaky little hormone: oestrogen.
Even fun-er fact: Your oestrogen levels will typically start to drop when you're around 30 years old and they take another hit when you're 35.
Meaning? 'Menopause skin' doesn't just affect women over 40. Your skin can start showing the ageing effects of menopause way before then.
Side note: The Very Peri Summit, presented by Mamamia is coming soon. It's an online event with everything you need to know to navigate perimenopause, the super fun (sometimes) decade long phase before menopause. It's streaming over two evenings and is available to catch up on demand anytime. Get your tickets to make sure you don't miss out when help finally arrives!
Did you know this? We didn't!
To find out more, we had a chat with PhD-qualified scientist, science educator and founder of Qr8 MediSkin, Dr Michele Squire and asked her everything to know about 'menopause skin' and what we can do to prevent it.
What is 'menopause skin'?
To save us from going all year 10 biology on you, oestrogen is a Really Big Deal when it comes to the health of your skin.