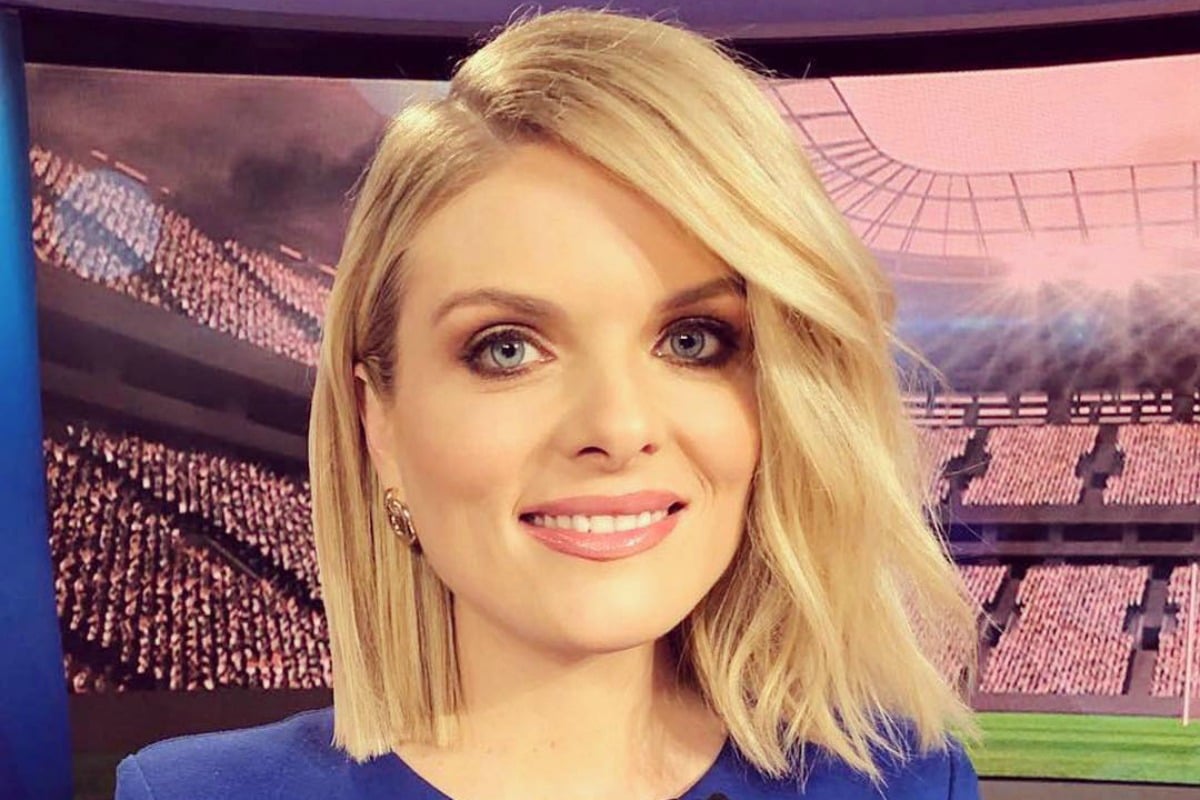 There's nothing worse than an eyebrow tint gone wrong.
From accidentally dying your brows three shades too dark to accidentally losing half your brow in the process, it can be an absolute nightmare.
And for celebrities, it's no different.
Erin Molan shared her eyebrow tint fail on her Instagram Stories on Wednesday night and the results were hilarious.
"Umm get a tint she said… no not too dark she said… umm," Erin wrote alongside a photo of her dark brows.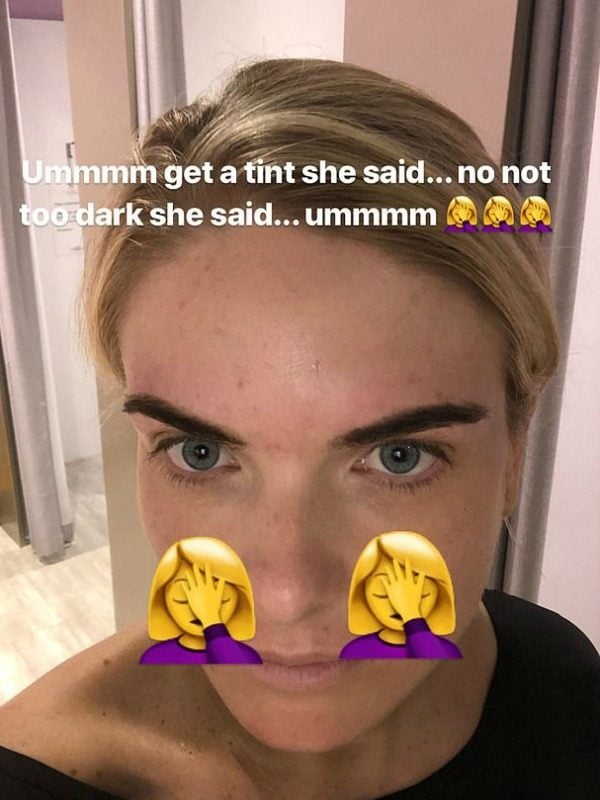 A few hours later, the Channel Nine star shared an update to her followers.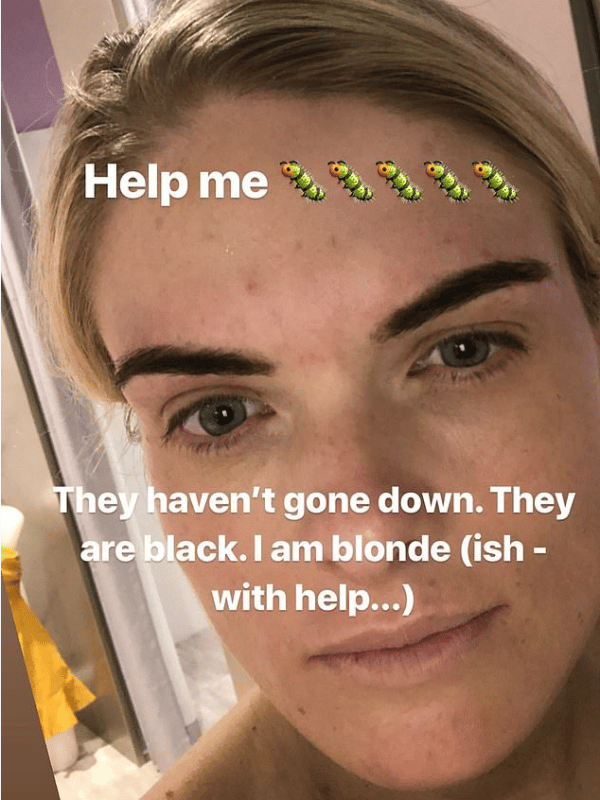 "Help me," she wrote.
"They haven't gone down. They are black. I am blonde."
Since sharing her eyebrow fail on Instagram, the 36-year-old has had the last laugh, sharing a photo comparing herself to tennis champion Rafael Nadal.