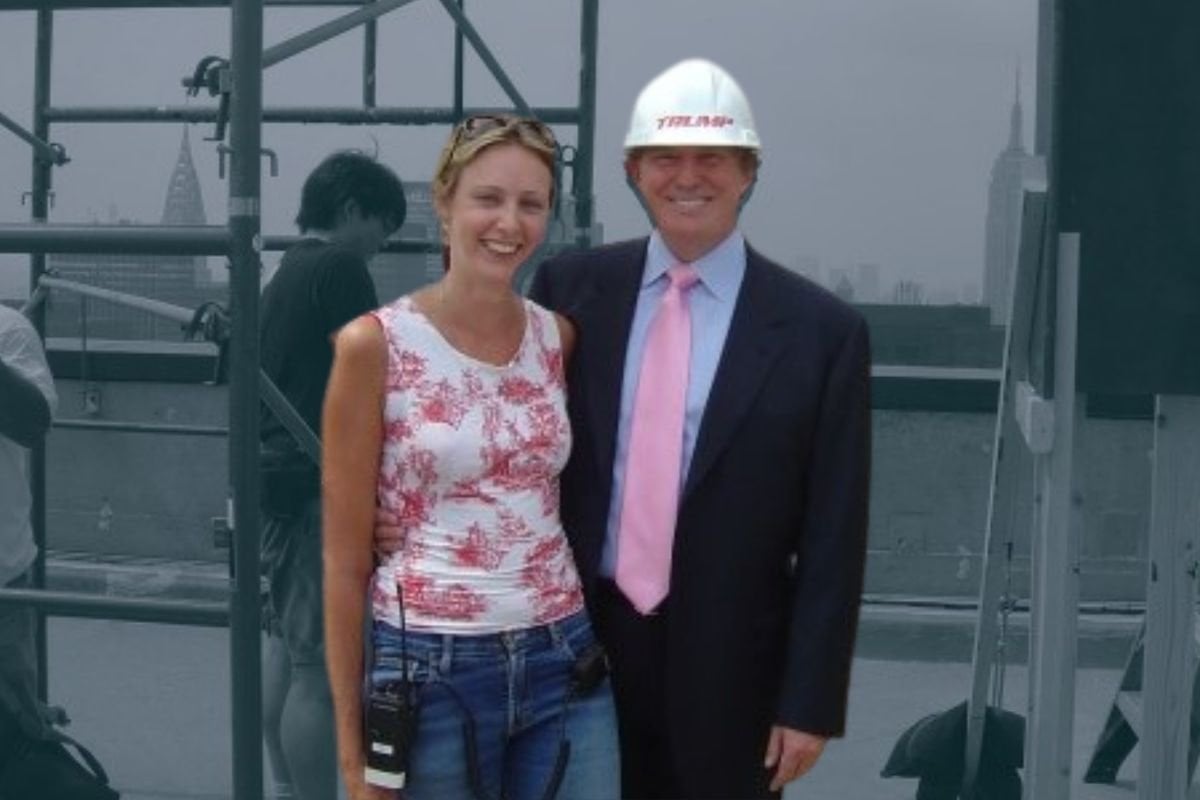 I have a dinner party story I've told over the years. About a man with grabby little hands. 
This man tried to fill his hands with things… All kinds of things. 
Today, he's a pretty big deal. He was a big deal back then because he had a reality TV show and liked to use his hands to fire people. About four years ago he became a bigger deal, and he's an even bigger deal now. He uses his hands to sign things, and point at things and sometimes to attempt to hold his wife's hand, but she won't let him most of the time. Who is this grabby hands man? He is the current President of the United States, and next week he's hoping to be re-elected for another four years.
Yup; Donald Trump's little hand grabbed my little boob.
Back in the day, I lived in New York. 
And it was fun! Manhattan really is a place where anything can happen.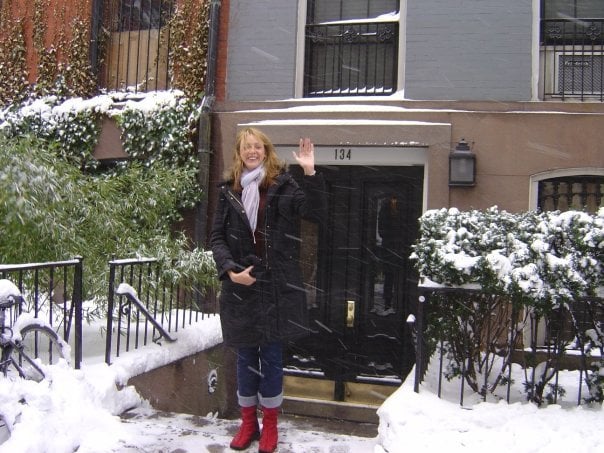 Jo in Manhattan. Image: Supplied.
In early 2000 I was a young producer, living the dream, working in one of the most exciting cities in the world. I produced some pretty interesting things, but this shoot was a simple one day shoot on the top of Trump Tower.
The view was spectacular; all the way down to the bottom of Manhattan in one direction, past the Chrysler Building and the Empire State. Central Park and up to Harlem in the other. Absolutely gob smacking.