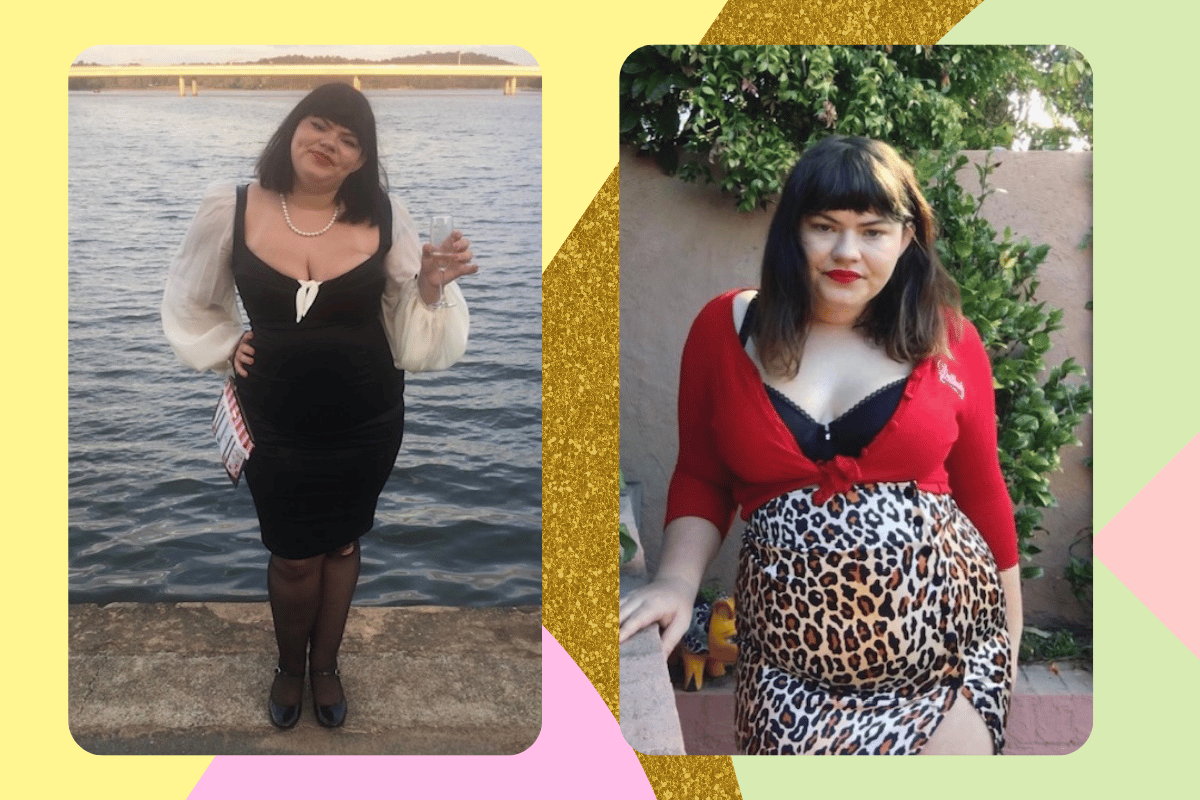 There are so many myths about plus-size women. 
One of them is that it is harder for us to date. That somehow taking up space means men are less likely to want to wine and dine you. It's built off the idea that being plus-size means you are dowdy, which is so far from the truth. I wear leopard print, own a vibrator and I'm pretty bloody fabulous.
Still, it's a stigma I've encountered. Interestingly, it's often women that are reinforcing it.
Watch Horoscopes Virtual Dating. Post continues after video.
A few years ago now, after a bad breakup, I found myself dating again - dating a lot, actually. At the time, I was looking for distraction, fun and maybe even love. I was living my own budget version of Sex And The City, less designer clothes and more crocs.
I was swiping right and heading out on a date at least once a week. 
It was also easy for me to find men - sourcing men was never the issue. I promise this isn't a humble brag, I'm just pointing out that being plus-size has never been a hurdle in finding a date - men like all types of women. 
I received just as many matches as my skinny friends and dealt with all the same dilemmas - can I date someone that thinks it's funny to donkey vote? (Keeping in mind he looked like a Hemsworth.)
I also want to make it clear I was dating. I wasn't just having casual sex with men and I wasn't just someones' sneaky link. I wasn't just getting a 2am text message. Men were making efforts to date me. I was going out to restaurants and bars and men were actively trying to woo me. 
Sure, sprinkled in was the odd ghosting, or unreturned text, but that happens to everyone. The majority of the time I was being pursued.
During this time, like most young women, I spent a fair amount of time talking about my dating life and sharing it with my co-workers. Yet it was something that I could tell really bothered some of the women I worked with at the time. As if they couldn't quite work it out. Why was it so easy for me to date? Shouldn't I just be at home reading diet books and hating myself?