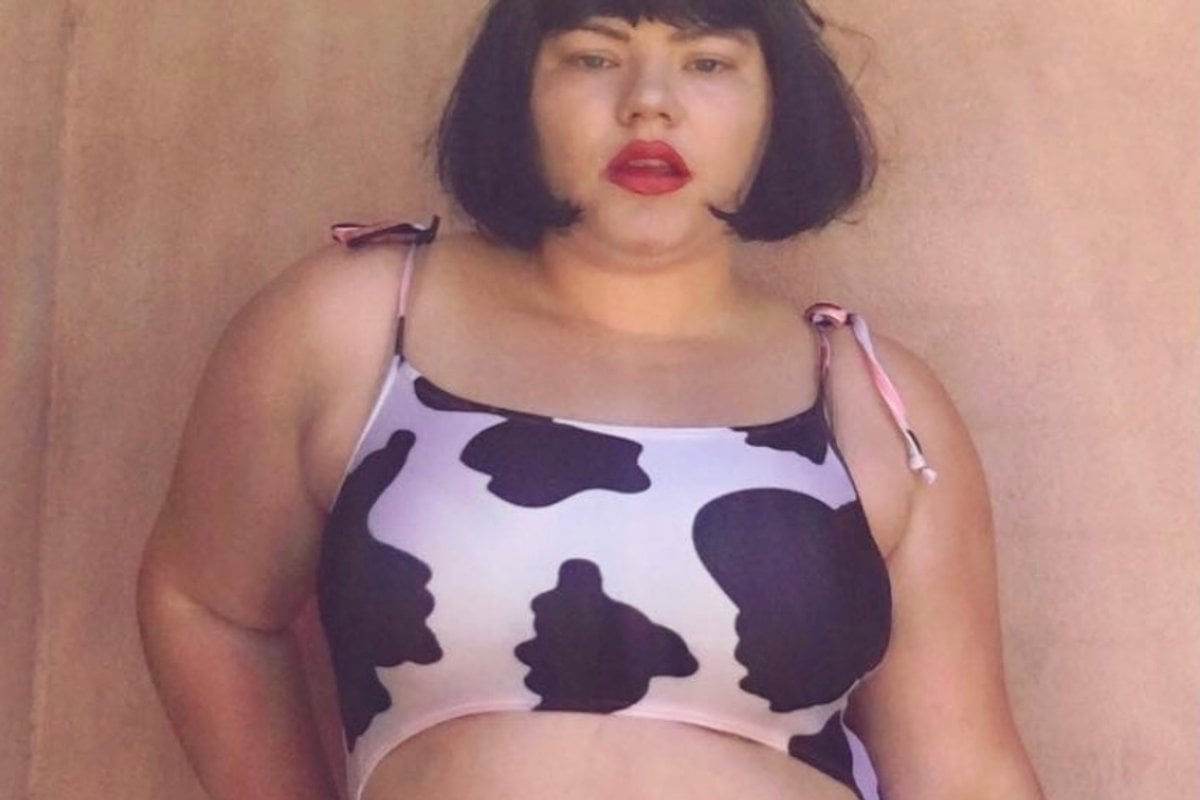 Summer is upon us and that means fruity cocktails, beach days and inevitably, swimsuits. 
Like many women, I have a complex relationship with swimwear. Even the idea of starting my yearly shop for a new costume both thrills me and makes me anxious. I love a new swimsuit, but there's so much tied to how I will feel in my swimsuit this summer. 
It's a yearly check in, a test to see how I'm feeling about my body. I'm also plus-size so it will lead to inevitable commentary from friends, family and definitely strangers, and I know I need to be in a confident head space to deal with it. 
I don't just need a swimsuit; I need armour.  
Watch: How to improve your daughter's body image. Post continues below.
People have been commenting on my body my whole life, and justify it in all sorts of ways. From, "I'm just helping," to "You'd be so much prettier if you lost weight."
I've always understood that because my body wasn't thin, it meant it was up for discussion. That my very existence evoked a response. 
The space I inhabited was somehow too large. People feel like they can dole out advice and interject their opinions, because if you are a plus-size woman, you are seen as someone that needs fixing, someone that needs guidance and absolutely not someone that should feel complete or comfortable in their body.  
Over the years, I've learned to grin and bear it, and if possible - carefully avoid this onslaught. 
I try not to wear clothes around certain family members that are more revealing, because I've learned that opens a conversation I don't want to have, usually one that starts with, "I don't think you should wear that, because your stomach is not flat."
So, I've learned to alter my behaviour and presentation, for my own emotional wellbeing.