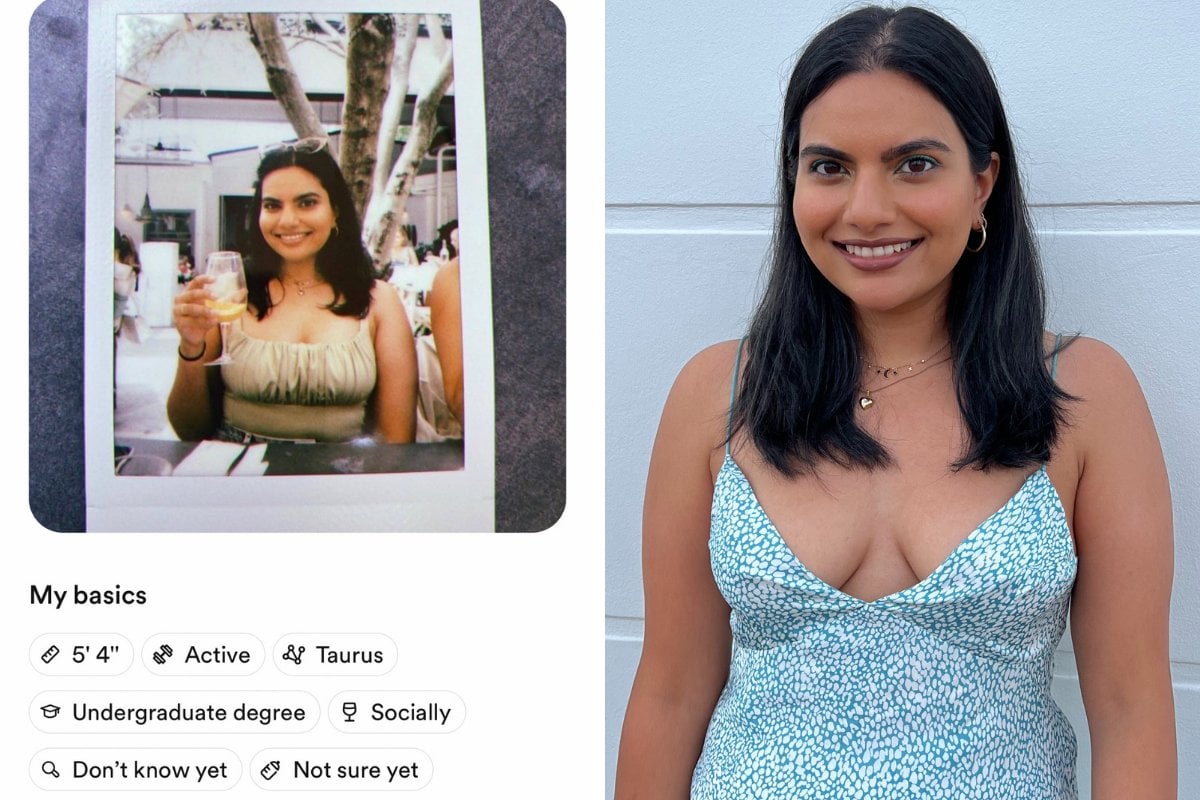 This article was originally published in The Lonely Girls Guide newsletter. You can subscribe right here.
I know what you're thinking: "Wow, this girl probably has the coolest, most relatable dating profile. Oh, and she's also really good looking." 
I know, I know, I thought the exact same thing. However, I am sad to inform you we are both greatly mistaken. 
In fact, when it comes to my dating profile, the opposite is true. I've been online dating for a while but frequently find myself disappointed by my lack of matches and the poor quality of conversation whenever it gets that far.
Could it be something to do with my profile?
I decided to find out.
I reached out to Bumble's APAC Communications Director and dating expert Lucille McCart, as well as award-winning sexologist Chantelle Otten, to see if they had any ideas on how I could increase the number of matches I was getting.
I was quickly humbled when they told me that yes, my profile needed work.
Luckily, they gave me some solid tips on how to revamp it, not only get more matches but also to facilitate more interesting conversations when I do get matches. 
Here are the top three things they suggested:
Upload photos of you doing something.
I always upload my best photos to my dating profile. Why wouldn't I? They're literally the first thing people see when looking at your profile.
My method of choosing images is that I have to look sexy in them but in a way that my nana would be proud of.
The problem is, I'd always come to regret these choices whenever I was getting ready for a date. In order to look like the girl in the photos, I'd have to do hair, makeup, and find a fab outfit.
As someone who's a frequent first-dater, doing allllll those things was really starting to take a toll on my enthusiasm for going out to meet new people. 
To my relief, Lucille and Chantelle both advised me to change up my photo game.
Instead of super glam shots, they told me to showcase photos of myself doing things I enjoy, invoking better conversations.
Hmm. I'm one of those people who likes a lot of things but doesn't like doing a lot of things. 
So my hobbies include wearing facemasks, reading, drinking, going to museums and gardening (kinda... more like getting my picture taken in gardens). So I popped some of those photos up. I decided against posting a photo of me exploring a cave. As you can see, I think I made the right choice.