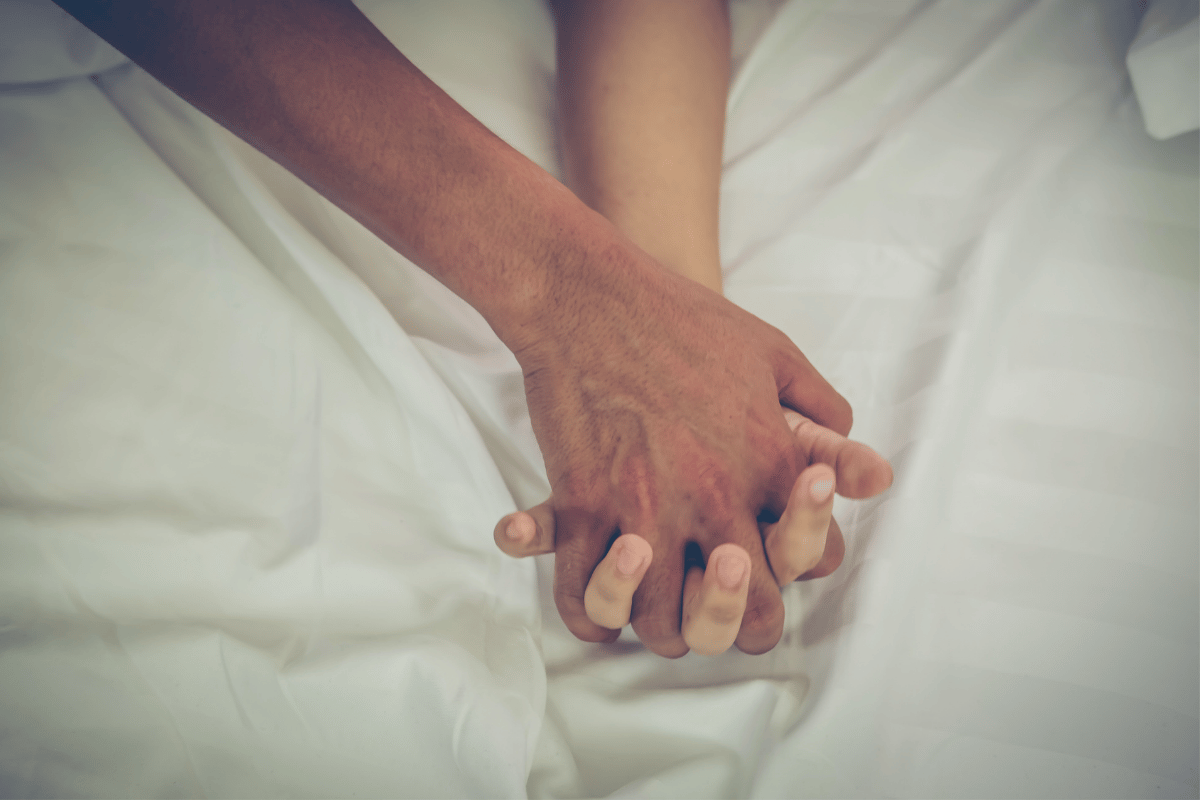 We'd always talked about a threesome but never acted on it. We were both too jealous. Too invested. Too in love. But it didn't stop us from fantasising about it non-stop.
We'd send each other porn clips throughout the day of our favorite threesome videos. He'd always pick the ones that showed the girl being spit-roasted by two well-endowed guys and I preferred more romantic depictions of the cuckold scenario.
Tonight he promised me something special. The knot in my stomach twisted – a complex mix of excitement, nerves, and desire. He'd left a blindfold on the pillow with instructions to get undressed, place it over my eyes, and climb into bed. I did so with trepidation.
Watch: How to have better sex. Post continues after video.
The slow-moving ceiling fan sent cold air cascading down on top of my naked frame, bringing my nipples to life. The air felt especially cold against the slickness that was already pooling between my legs. 
My breath was short and quick. The waiting was the worst part. I prayed hard to myself that he hadn't hired a male prostitute to screw my brains out. As hot as our fantasy life was, I wanted to keep it there. Outside of the bedroom. Outside of our reality.
I heard the ensuite bathroom door open, and my voice caught in my throat. I didn't realise I was holding my breath. I strained hard to hear, searching for any clues as to who had just walked into the bedroom. I recognised the distinct shuffle of my husband's feet against the hard tile and strained even harder, listening for the second pair of feet that never came.
I let out an audible exhale, relief flooding my body like a warm wave. I licked and nibbled my lips, a bad habit of mine when I was particularly anxious. I felt my husband's presence on the bed. The warmth radiated off his body. I let my chest rise and fall in deep, heavy sighs, my breasts pressed straight up toward the ceiling.
His hands were on me now – soft but firm. He ran his palms up and down the length of my legs, giving my thighs a little extra attention. His fingertips tickled my belly, circling my belly button and then each nipple, one at a time. I tried to lay still, but I was writhing beneath his touch.