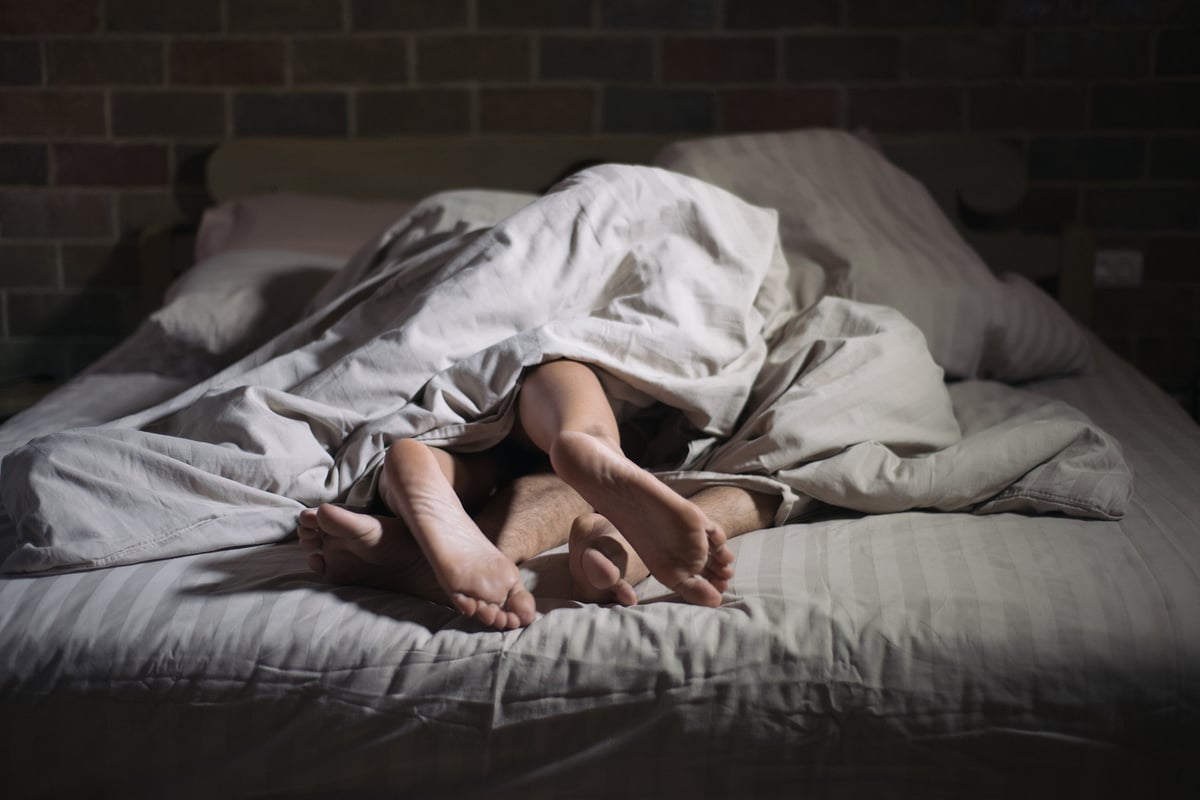 Threesomes are often presented as the ultimate sexual fantasy, but have you ever wondered how to arrange one? And what happens afterwards? 
Is it fun or is it just kind of... awkward?
From a spontaneous one-off hook-up to a polyamorous lifestyle choice, we asked five women to share their real-life threesome experiences. 
Watch: Mamamia's Sex Editor Katie Stow shares the results of the Mamamia Sex Survey. Post continues below. 
Here's what they had to say.
1. Vivien 
I had a one-off threesome in my late 20s when I was single and living in a share house.
I didn't plan to have a threesome that night, but I had been crushing on my gorgeous female roommate Bridget for a while.
On the night it happened, all of us were at our local bar with lots of other friends, including a long-time friend of Bridget's, named Mike, who was back in town for a visit. After a drink or two, I just decided that I was going to flirt with Bridget and see what would happen.
I think I might have suggested to Bridget that Mike was cute and that maybe it would be fun to take him home with us. At some point, she asked Mike, and he agreed.
Once we were home and in the bedroom, it took a bit of time to get started but luckily Mike took the lead, which I was happy about. I was nervous because there were a few things I just knew I wasn't comfortable doing. Everyone was really cool though, and no one pressured anyone. I could see Mike wanted to do more with Bridget and Bridget wanted to do more with me, so I happily stepped in to pleasure Mike or I think I would have felt guilty if he ended up being left out.
I still reminisce about that night sometimes, and only ever fondly and gratefully.
After that night, Bridget and I had maybe one conversation about it specifically. I think she was just checking in and making sure we were good. I just reassured her it's all good and no worries. We did mess around a couple more times by ourselves over the next year. We are still good friends to this day.