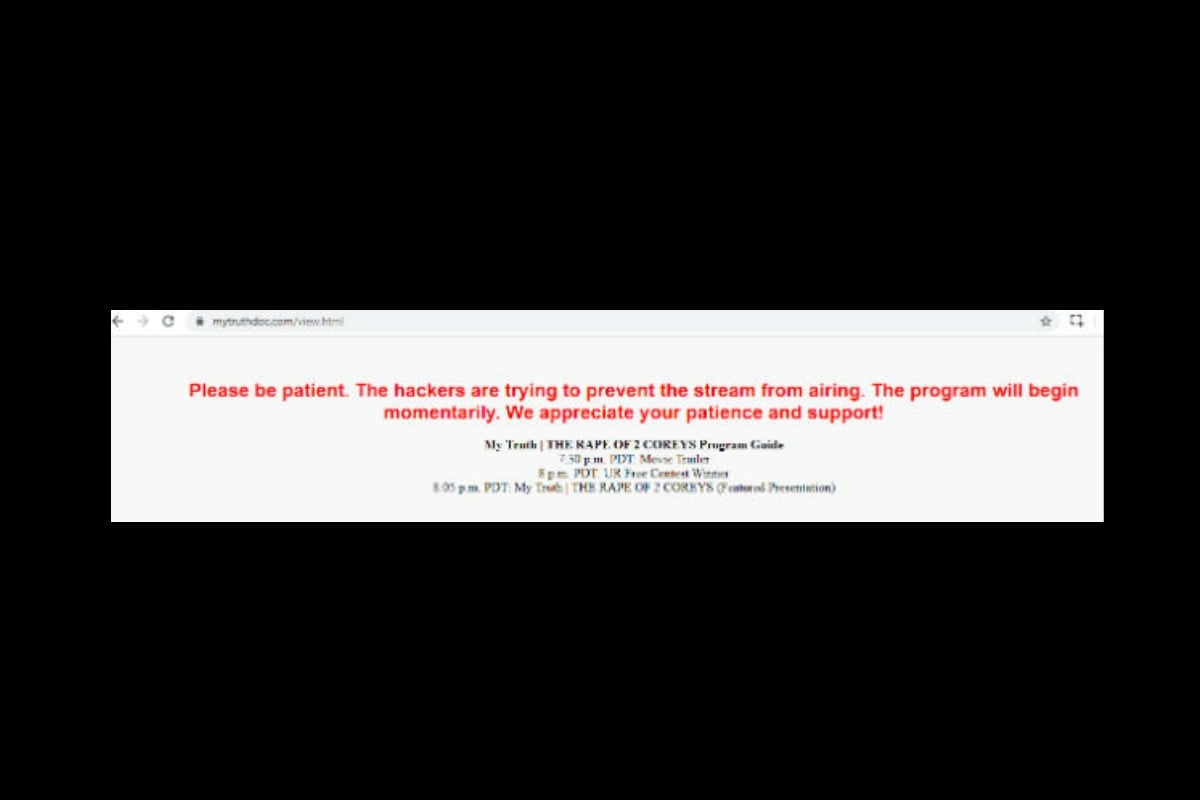 This post deals with child sexual abuse and might be triggering for some readers.
Today, Corey Feldman was supposed to screen his documentary, My Truth: The Rape of Two Coreys, online.
For years, Feldman (now 48) has alleged that he, along with fellow child actor, Corey Haim, were sexually abused as children by members of Hollywood's elite.
Although Haim passed away in 2o1o from pneumonia, Feldman continued to vocalise their abuse allegations.
"They're still out there, and they are some of the richest, most powerful people in this business," he told The View in 2017.
"And they do not want me saying what I am saying right now."
My Truth: The Rape of Two Coreys was Feldman's chance to share his version of events, with a premiere screening organised in LA and fans given the option to stream the film online for US$20 or AU$30.53.
Watch the trailer for My Truth: The Rape of Two Coreys. Post continues below.
While the documentary was meant to be screened live at 2pm on Tuesday AEDT, with an encore screening scheduled for 6am AEDT on Wednesday, March 11, it's been reported that technical delays and hacking prevented this from happening.
This is everything we know about the situation.
What happened at the screening?
The physical and online screenings were delayed due to technical difficulties, with some of the United States' most highly regarded entertainment journalists in attendance at the LA premiere.
Despite Feldman initially attempting to correct the issue, stating that it was the result of the website crashing due to a high volume of people trying to access it, the issue was unable to be resolved.