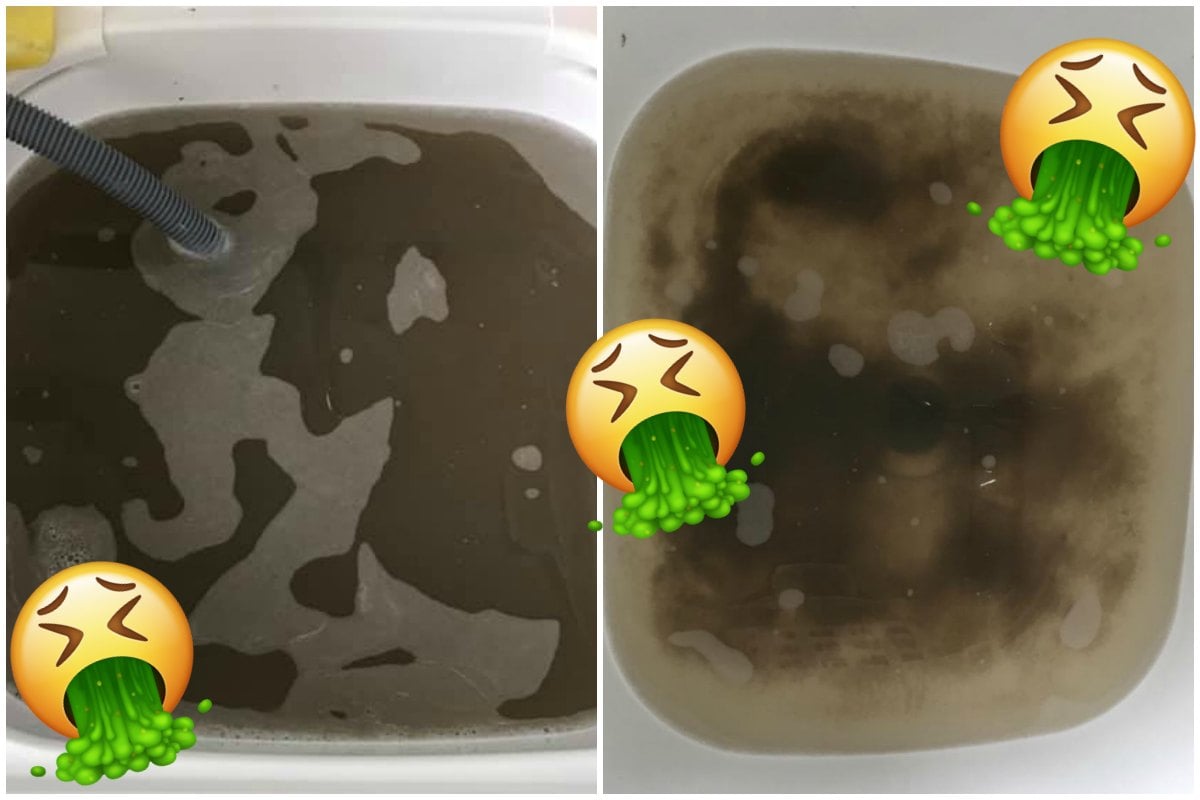 We were today years old when we realised you're supposed to clean your washing machine.
Not only can the machine be a breeding ground for salmonella and other germs and bacteria, but it can also be especially prone to build up if you prefer using the 'cold cycle' to save energy.
The theory is that while the hot water in a warm cycle will sanitise and clean the drum, cold water may be less effective. Over time you may even find that your whites and light clothes are coming out less bright, or your washing machine just isn't as effective. Some models even recommend users run a 'cleaning cycle' every month or so, depending on your household's use.
Four cleaning hacks that will make your life so much easier. Post continues below.
But have no fear, because according to the Facebook Group, Mums Who Clean, you just need a couple of dishwashing tablets to bring your machine back to its original cleaning splendour.
Lauren, a mum from Queensland, tried the tip after reading about it on the Facebook group and the results were grossly satisfying… and well, just plain gross.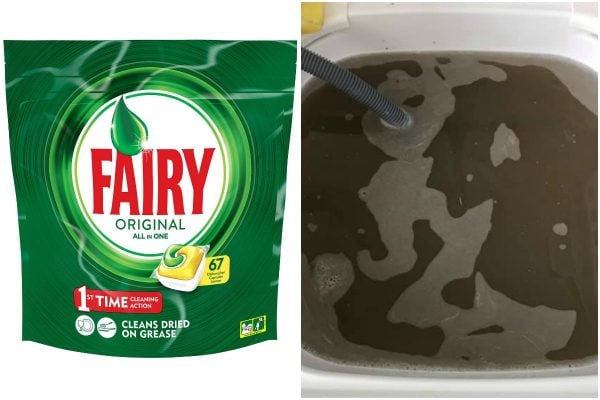 She placed four dishwasher tablets directly into her empty frontloader drum before running the machine on its hottest cycle. While she used Fairy, All-in-One Lemon Dishwasher Tablets which retail at $19 for a pack of 44, she specified that any tablets would work.
Other members also recommended using specific washing machine cleaners like Pine O Cleen's Washing Machine Cleaner, $6, Dettol's Antibacterial Washing Machine Cleaner which also retails for $6 or even Aldi's Di San Laundry Sanitiser which comes in at an extra savey price of $3.69 a litre.
While using Pine O Cleen's new washing machine cleaner, Victorian woman Nivedita caught some the excess water, describing the texture as "chunky dirty custard". Speaking to Mamamia, she said she added the liquid into her machine's detergent shoot, before running a complete cycle.