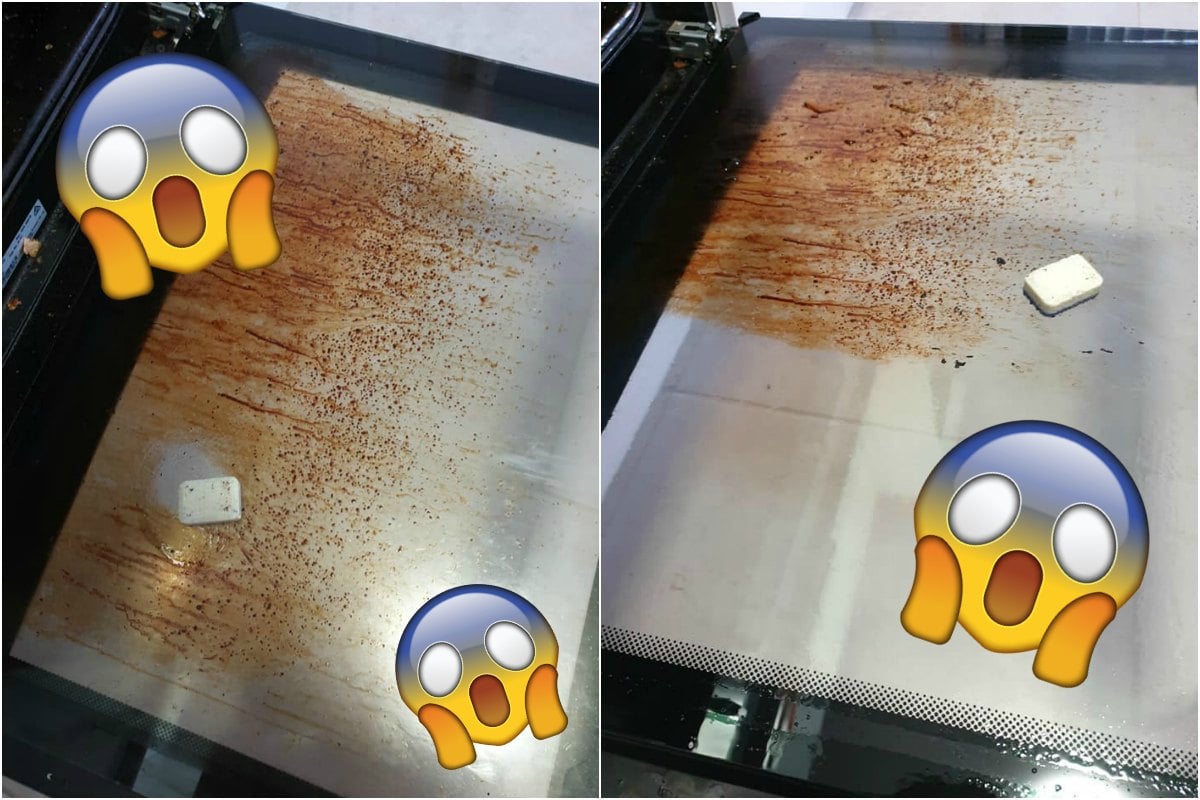 Sure, taking the bins out might be annoying, but there is no chore quite as grating as cleaning the oven.
Maybe you're a bi-annual cleaner (no judgement) or you go by the 'only when I have to because it's the end of the lease' mentality, it's okay, we won't judge.
There is simply too much Netflix to watch, too many other house chores we'd rather procasti-clean, heck, there's probably a nice patch of wet paint somewhere waiting for you to watch dry, because that's how much we hate cleaning our oven.
But pause, because NSW mum Ellie has discovered a very effective solution.
Watch: Four cleaning hacks to make your life easier. Post continues below.
Sharing her genius solution on the Mums Who Clean Facebook group, Ellie said she was inspired by similar hacks from other users.
"I've given up because I just couldn't get the grime off [but then] I took the dishwashing tablet advice and here we are! Clean glimmering oven door," she wrote.
"I literally just got the dishwashing tablet and dampened it under the tap for two seconds.
"Then I scrubbed until the tablet wouldn't do any more [before I] got a new one. It was incredibly simple and easy to do, just a bit of hard work.
"It did take about half an hour and some elbow grease, but it definitely works!"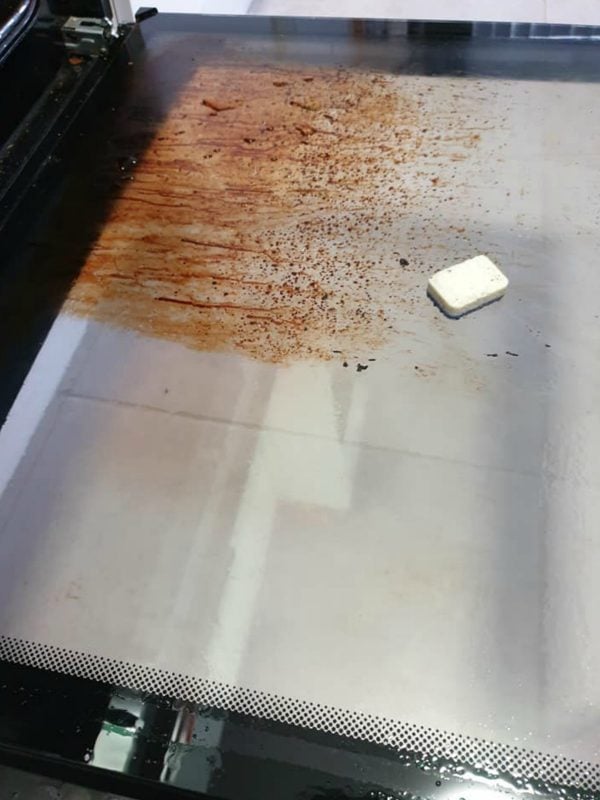 While any dishwasher tablet will do the job, Ellie used the $7.69 Logix Platinum Dishwashing Tablets from Aldi. If you choose a tablet with a shiny coating, just make sure you dissolve the outer layer in a bit of warm water before you begin scrubbing.