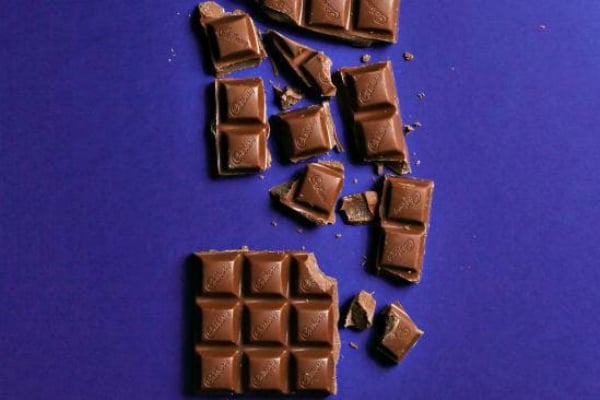 On Thursday, Cadbury announced their plans to reduce most of their family-sized chocolate blocks on all social media accounts, in an attempt to cut costs for the popular chocolate company.
"Rather than raising the recommended retail price, we've made the call to reduce the size of our Cadbury family blocks," Cadbury shared on Facebook, Twitter, and Instagram.
In 2015, the standard Cadbury Dairy Milk family block was reduced from 220g to 200g, and now, the block will further reduce to 180g.
Most of Cadbury's family-sized chocolate block range will be hit with similar reductions, except for Cadbury Dairy Milk Bubbly Mint, which will increase from 155g to 160g.
Cadbury's other ranges – Moro, Boost, Crunchie and Picnic – are set to decrease from their current 180g size to 175g.
All blocks are to cheapen from $4.99 to $4.79, including the Bubbly Mint block that will increase in size.
As per usual, the people had all the opinions about Cadbury's recent news.
"Im (sic) not mad Cadbury, just disappointed," one Instagram user wrote.
Others decided to respond with a commendable dose of optimism.
"Its (sic) a great idea ! I always eat the whole block so your (sic) doing us a little favour really as I try so hard not to eat it all. Now I can and feel less guilty ????????????????," someone said.
"I guess I'll have to buy every flavour family block just to make sure they still taste the same ????????" said another.
We'll be doing the same – in the name of research, obviously.
Mamamia has reached out to Cadbury for comment. They are yet to respond.