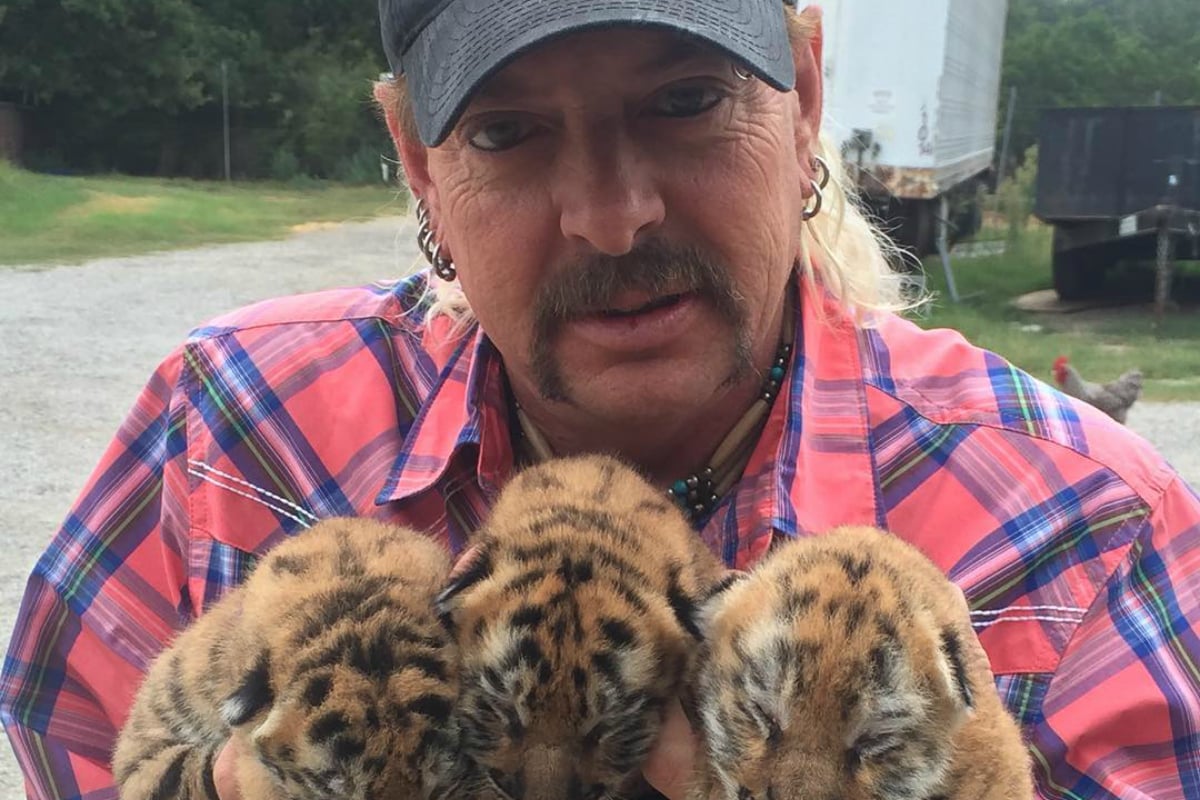 If there is one thing we can expect from Joe Exotic, a self-described "gay, gun-toting cowboy with a mullet", it is the unexpected.
Since being released on Netflix in mid-March, Tiger King: Murder, Mayhem, and Madness has become the surprise phenomenon that has been a distraction for millions around the world amid a global pandemic.
The seven-part docuseries, which dives into the bizarre world of big cat ownership in the United States, follows the feud between zoo operator Joseph Maldonado-Passage, better known as Joe Exotic, and animal rights activist Carole Baskin.
The mind-boggling series is jam-packed with an attempted murder-for-hire, polygamy, heavy drug use and the exploitation of animals and humans.
But there is a lot the documentary didn't show in great detail. Including the fact that Joe Exotic has a 38-year-old son called Brandon Chappell.
Watch the trailer for Netflix's Tiger King: Murder, Mayhem, and Madness below. Post continues after video.
According to Joe Exotic's former producer Rick Kirkham, the flamboyant big cat owner had a son with his former girlfriend Kim, before his polygamous marriage with men.
In an interview with The Sun, Kirkham revealed: "He had children and his son came to work at the zoo the summer that I was there, the very first summer".
According to Kirkham, Joe Exotic was "married to a woman years before".
It's understood that in the early 1980s, Joe lived with his then-girlfriend Kim, the mother of Brandon, while he worked as the chief of police in Eastvale, Texas.
His son, Brandon Chappell, is now 38-years-old and has three kids.