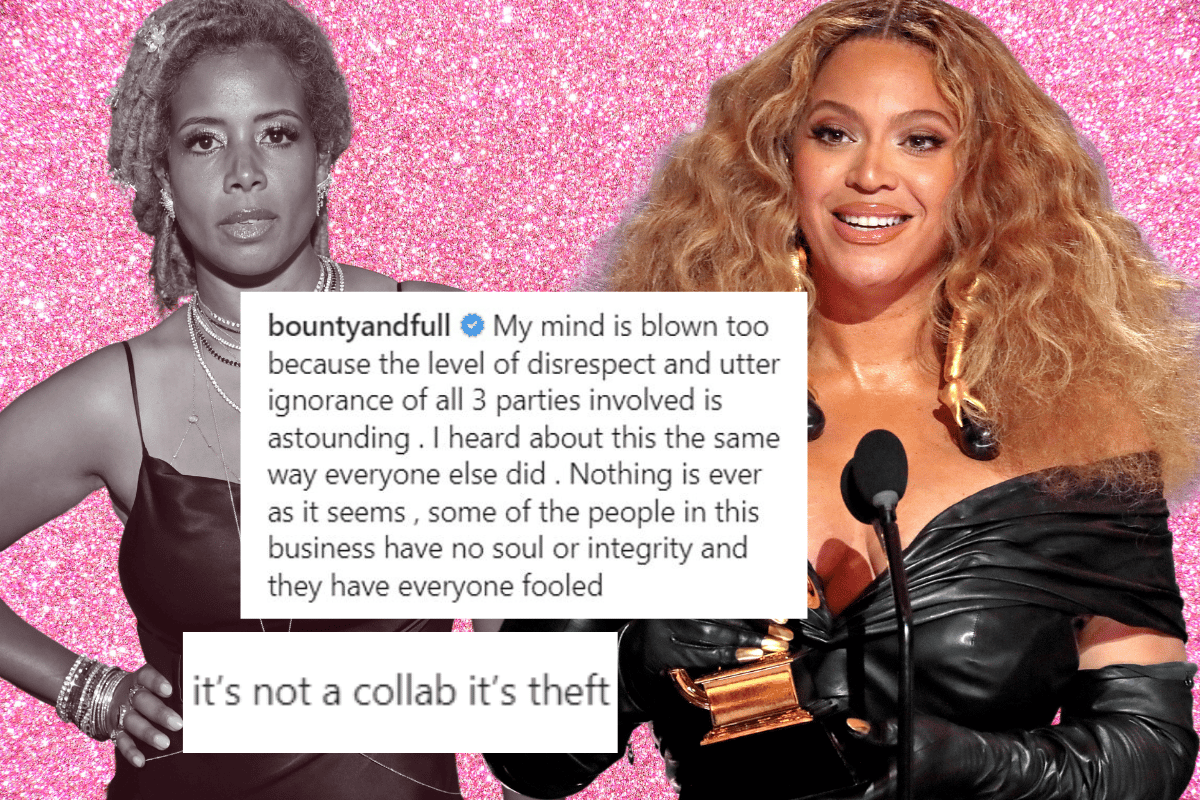 Do you have a minute? Googdgoodgood. Take a seat, because we need to unpack all the uncomfortable drama and noise surrounding Beyoncé's highly anticipated album, Renaissance. 
'Cos, there's SO much going on. Like, so, so much. 
A feud with Kelis (!!). A sneaky pre-release. A three-part project (?). A weird promo. 
It's ALL happening. 
Watch: Megan Thee Stallion and Beyoncé at Grammys. Post continues below.
The album, which was officially released July 29, 2022, is Beyoncé's seventh studio album – and it's arguably one of this year's most anticipated releases.
This is Beyonce's first full-length album since Lemonade, which dropped in 2016.