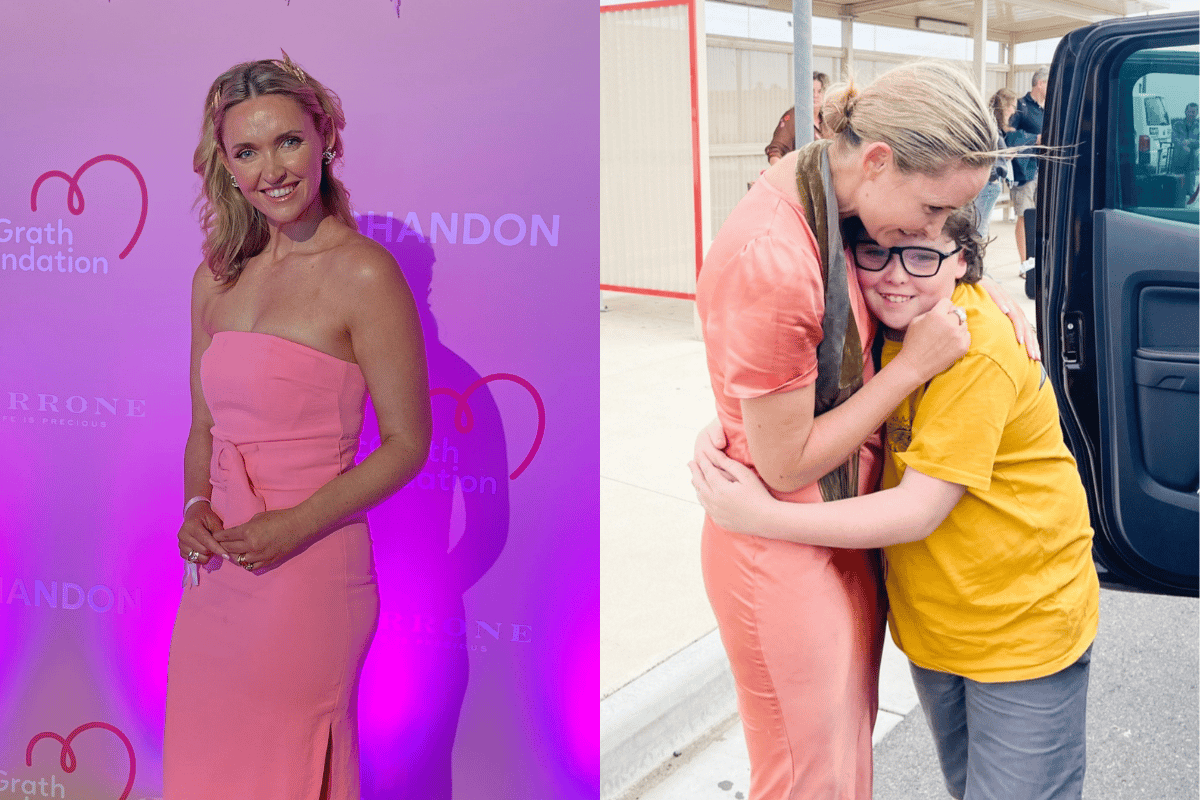 If you had told me 12 months ago, even six months ago that in February 2022 I would be packing five 32kg suitcases and boarding a plane to Sydney to live, I would have told you you'd had one too many French martinis and laughed and laughed and laughed.
But that's exactly what happened.
A phone call in December would change my life in every way you can imagine (and the lives of my family, but I'll get to that bit in a second).
Watch Q&A: Are stay-at-home mums undervalued? Post continues below.
For the past five years I have been working as a Breakfast Radio Host. I was not just the host but also working in production, socials, PR, and marketing. It's kinda how it works, a bit of everything.
I was based in the regional city of Warrnambool on the Great Ocean Road. It was a dream job. A job I had worked my arse off for… but like many career opportunities the; 'is this it?' question would pop up. 
Is this as good as it's going to get?
So, the phone rang and it was 'would you like to join Jonesy and Amanda on WSFM Sydney as their Senior Producer?'.
My inner voice said yes within a heartbeat. In reality, it started a month long internal battle with my head and my heart.
As I lay in the bed with my husband, we talked about everything. Every day. Every aspect. What was clear was that he didn't want to move to Sydney, and I was devastated about that. How could I do this without him? I cried a lot. Mostly because as each day passed, I knew I had to find a way to make this work.
I spoke with the kids. We talked about three options. 
Option 1: We all go to Sydney. 
Option 2: I go to Sydney and travel home every weekend or every second weekend.