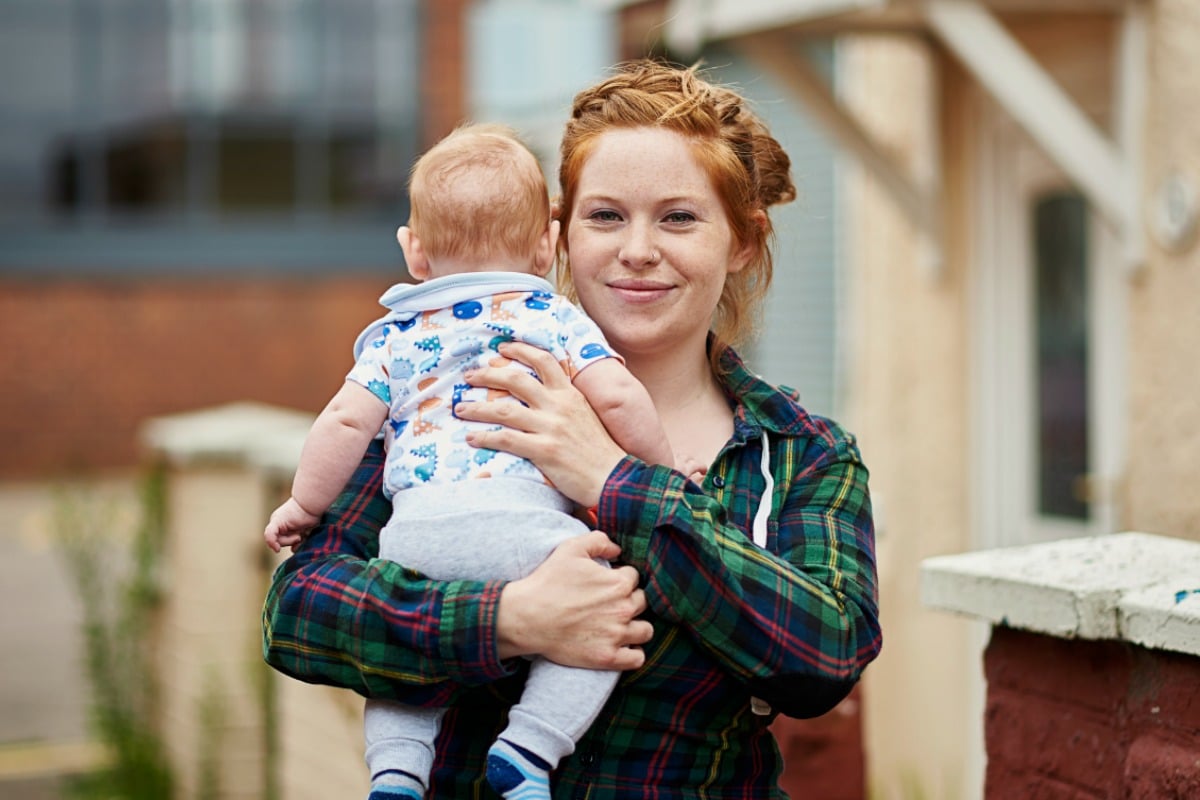 For families with two parents in the household, it's hard enough doing the whole kid-wrangling thing as a duo.
When one of those parents is a Fly-in-Fly-out (FIFO) worker – someone who flies to work in a location away from home and stays for extended periods of time – the challenges can be amplified.
There are thousands of families in Australia who make these arrangements work every day. Mamamia spoke to two women whose partners work away about their experience of FIFO parenting – the ups, the downs, and the realities of dealing with the distance.
Q&A: Are stay-at-home mums undervalued? Post continues below.

Bianca, 26, mum of one.
I'm the stay-at-home parent of a two-and-a-half-year-old munchkin. Her dad is a FIFO worker in the oil and gas industry. We live in rural NSW, in a small country town in the Northern Rivers with a population of around 1500.
My partner works a 2:2 roster, meaning he spends a two-week "hitch" away at work and then two weeks at home.
I've known since I met him that he wanted a career in this industry, so the possibility of a FIFO lifestyle was always on the cards for us.
At times it feels as though we're not really a family unit. There are several degrees of separation from what's happening on the home front for my partner. There is nothing he can do when things go wrong and he is hundreds of kilometres from home.
I find the hardest part is that my partner lives this whole other life away from us. He spends 50 per cent of his time in a place my daughter and I have never been, with people we will likely never meet, living out a daily routine that we will never experience. It's bizarre, and it's been the hardest adjustment in my experience.