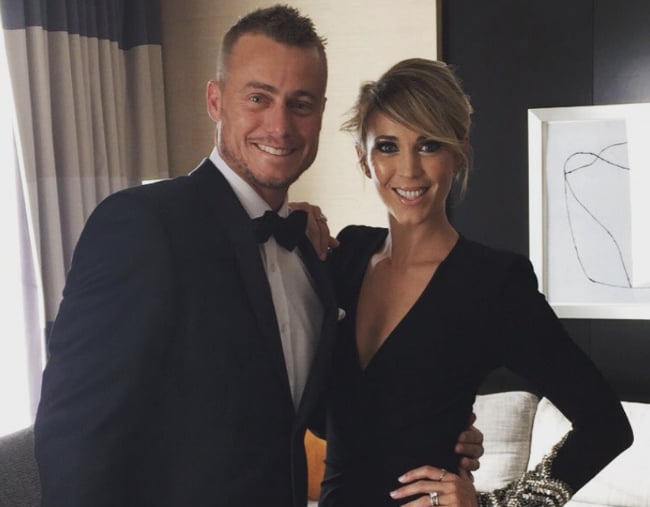 Bec Hewitt has announced that after a 13-year break from television, she will be returning to our screens as the host of a new Channel Nine show.
Hewitt, a former Home and Away star, quit television to support the sporting career of her husband, tennis star Lleyton Hewitt, and to be a full-time mum for their three children: Mia, 12, Cruz, 9, Ava, 7.
Speaking to the Daily Telegraph, Hewitt revealed she would be hosting Channel Nine's new series, called Hello World, which will be a weekly travel series airing every Sunday.
"I think it's the right time and the right job just to fit in with my other job of being a mum", the 35-year-old told the publication.
The former soap actress explained that since returning home to Australia over two years ago, her attention has been on her children and re-establishing their lives in Melbourne. But she says she will "certainly enjoy the experience" of going back to work.
Hewitt said that this job will mean she will spend her first nights away from her children, sharing she's never even gone on a "girls' weekend" since she's been a mother.
"For a long time, it was all about being Mia's mum or whoever, and you do lose your identity a bit. But that's also been beautiful and sweet," Hewitt said.
Hello World will also star Sonia Kruger, Lauren Phillips, Ray Martin and Steve Jacobs, revealed the Daily Telegraph.
Bec Hewitt celebrated her 35th birthday this week, on July 23, with her husband sharing a heartfelt message to his Instagram.
"Happy B'day to the most wonderful wife and mum in the ????[world]" the former tennis champion captioned the post.
Bec and Lleyton Hewitt have been married since 2005.