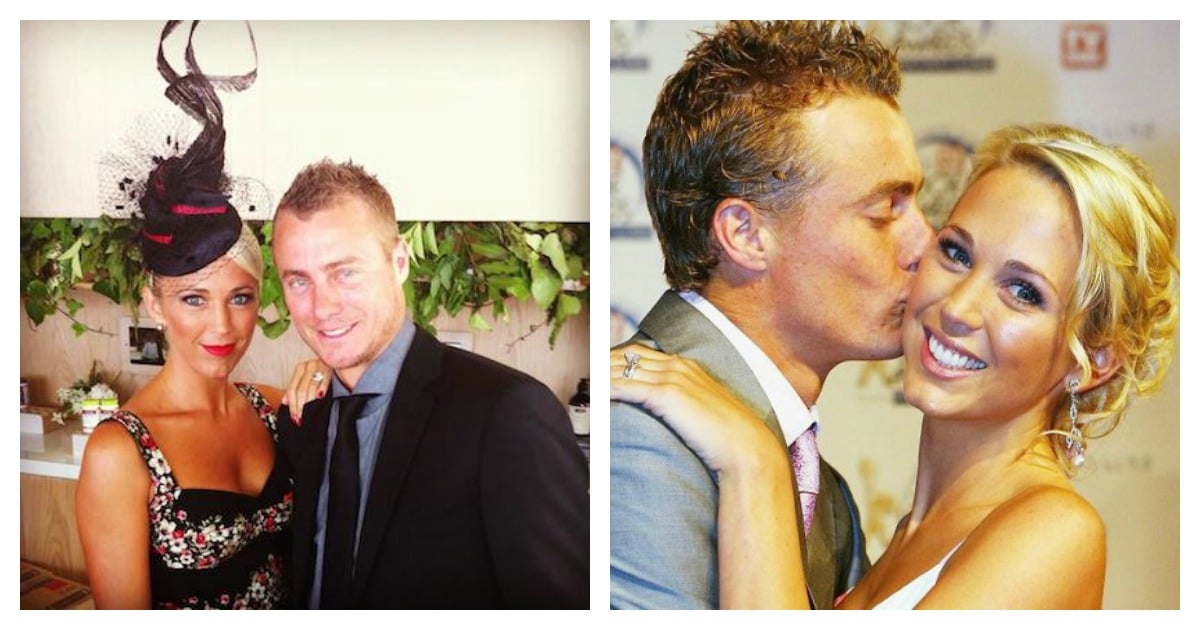 Once you think about, Bec and Lleyton Hewitt are intensely private.
Despite being forced into the public eye, due to the very nature of their careers, their family life is kept closely guarded (and rightly so).
The Daily Telegraph highlighted that despite Bec having thousands of followers on Instagram, she rarely posts anything. When she does, it is beautiful shots of their family – Cruz practising his violin or Ava singing songs from The Minions.
Scroll through to see some of the things that Bec does get up to. Images via Instagram. (Post continues after gallery.)
BW Magazine interviewed the couple's manager, David Drysdale, trying to find out just little bits of information about the Hewitts.
They ask the seemingly ongoing rumours about the couple – are they expecting twins, or is their marriage shaky?
"Ha ha, they're not expecting twins and their marriage is not on the rocks," Drysdale said. "In fact, I've never seen two people more in love than those two. They're a close-knit family unit and their first priority is being parents."
Drysdale also confirms that Bec is possibly looking at coming back onto our screens, "if the right things comes along".
The Home and Away actress has taken a 10-year break from acting to raise her family and support Lleyton's career. However, as Mark Klemens from Profile Talent Management points out, she could easily start again.
"…Bec's maintained her brand and the public loves her," Klemens said. "The question is whether she'd want to go back to acting or try presenting. Trouble is, there's not many presenting roles going around."
Remember the alleged Kate Richie-Bec Hewitt feud? Kate Richie shakes it off. (Post continues after video.)
Klemens isn't the only one who sings praise for the brand that the Hewitts have built. The Daily Telegraph wrote:
"Like actor Matt Damon, who could write a manual called How To Be Famous, the Hewitts are good people leading decent lives. More than a decade ago there may have been eyebrows raised at the bad boy bagging the nation's sweetheart but Lleyton has matured and gained respect, while Bec is the consummate caring and attentive mother."
Whilst, editor-in-chief of New Idea Louisa Hatfield, says that Bec resonates with readers and continues to be one of their favourites.
"In a nutshell, audiences admire them both," Hatfield said. "They love the fairytale arc of a beautiful famous young woman meeting a handsome famous man, falling in love, getting engaged, getting married and having babies. They're clearly still in love and are obviously good parents. And even though women are much more empowered in this era, they still crave the fairytale. Even if the fairytale doesn't quite work out, they still love the idea of it."
The question is, what's next for the two?
Well, they're back living in Melbourne after moving to the Bahamas for a while during Lleyton's career.
Bec may be working on getting her career in the entertainment industries, and Lleyton is mentoring new players and spending time with charities.
Wherever they're going, we're sure people will be eagerly watching.
Images via Getty.