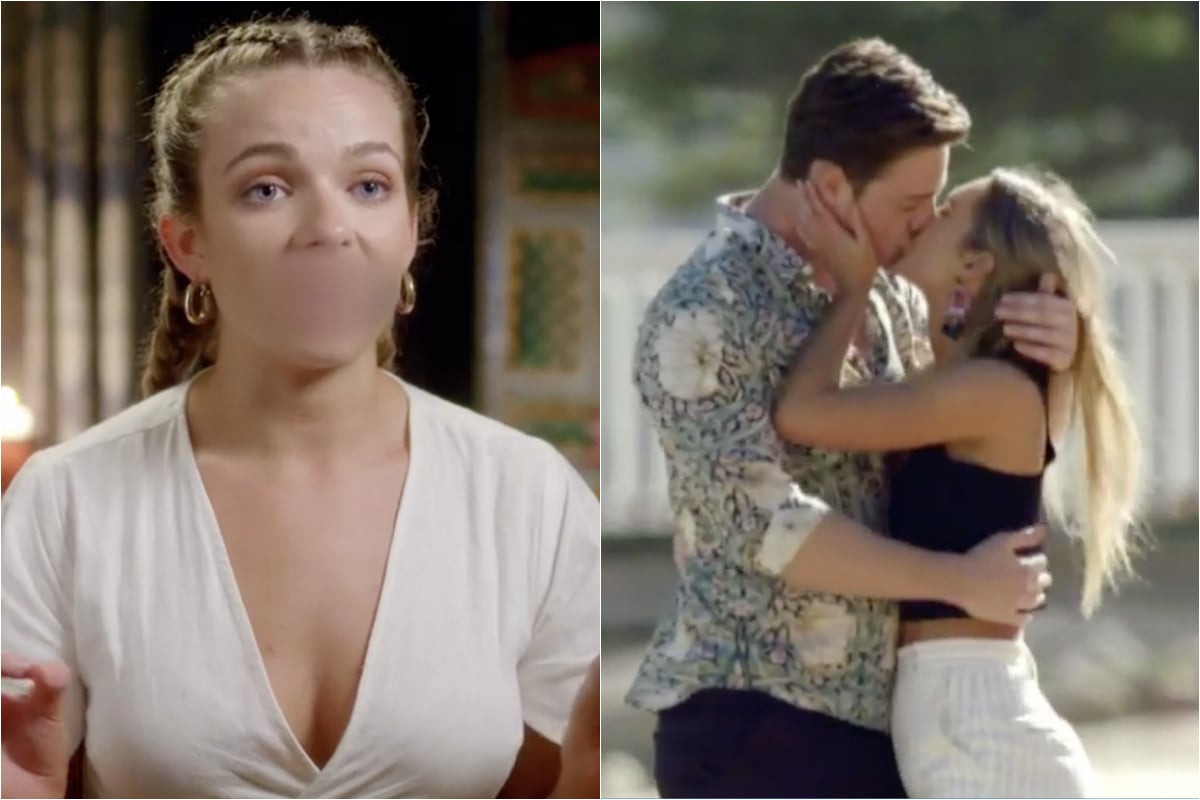 To catch up on all the Bachelor Australia 2019 recaps and gossip, check out Mamamia's recaps and visit our Bachelor hub page. Sign up to our "Mamamia Celebrity" newsletter for daily updates straight into your inbox, and join the conversation in our 'Bach Lols' Facebook group. We've got you covered. 
Warning: This article contains The Bachelor Australia 2019 spoilers. Many of them. 
Look.
Some of you may prefer to immerse yourselves in the romantic experience that is The Bachelor and that's fine. You may enjoy ignoring the spoilers that tangle themselves in the news cycle day-in and day-out, and we respect that.
But this… isn't the article for you. So maybe it's best for you to divert your eyes.
For the rest of us, who smile with glee when new Bachie spoilers surface in our newsfeeds, boil the kettle and prepare your popcorn. Because this is a comprehensive list of every single spoiler that has been revealed so far.
You're welcome.
Side note… Mamamia meets The Bachelor, Matt Agnew. Post continues after video. 
The top five women have been revealed.
We may be a mere eight episodes in to the 2019 season of The Bachelor, but we already know who the final five contestants are.
And spoilers don't come much more steadfast than this.
Last Friday, Daily Mail published paparazzi pictures of the final five women, with a few unexpected women in the mix.
Abbie Chatfield, Helena Sauzier, Chelsie McLeod, Elly Miles and Emma Roche are all there.
The photos were taken on May 3, while the women were on a group date. And we just have one question… WHERE IS CHEERLEADER NIKKI? She was robbed.
Does Chelsie McLeod win The Bachelor?
Uh, it certainly looks like it.
Sorry, Elly fans, but Chelsie McLeod (almost) definitely wins Matt Agnew's heart.
Firstly, she is the bookmakers' favourite, which is always a giveaway. In 2016, Alex Nation had the best odds to win Richie Strahan's season, as did Lee Elliott for Georgia Love, and Laura Byrne for Matty J. The only time the bookmakers were wrong was for Nick Cummins' season, when they hadn't yet introduced a 'No Winner' button (don't worry, it's there now).