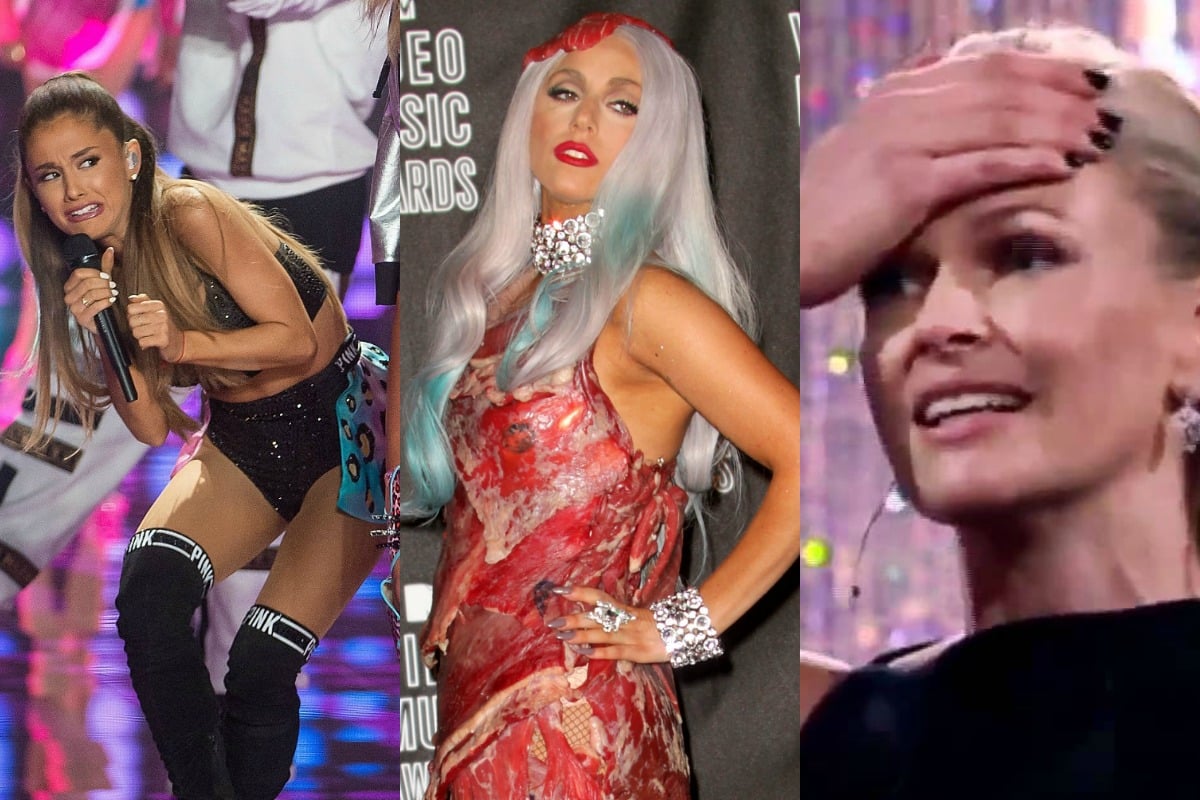 Ah, celebs. We like to watch them and read about them and talk about them, but mainly we like to laugh at the awkward situations they find themselves in.
It's therapeutic for us.
Bonus awkward moments, because you really can never have too many. Post continues below video.
As we near the end of the decade, we've been doing some reflecting.
How much have we grown as people?
What have been our biggest accomplishments?
Did Lady Gaga really wear a meat dress in this decade?
So many thoughts, so many feelings.
To show just how much reflection we've done, we decided the put together a ranking of the most awkward celebrities moments of this decade. Because sure, it's important to look back at your own achievements, but it's also important to watch a video of Robert Pattinson making up a lie about a dead clown.
Enjoy.
14. Jennifer Lawrence fell over. And again. And again.
JLaw is definitely the most clumsy person in Hollywood and we love it.
In 2013, she nearly face-planted as she climbed the stairs to accept her award for Best Actress for Silver Linings Playbook.