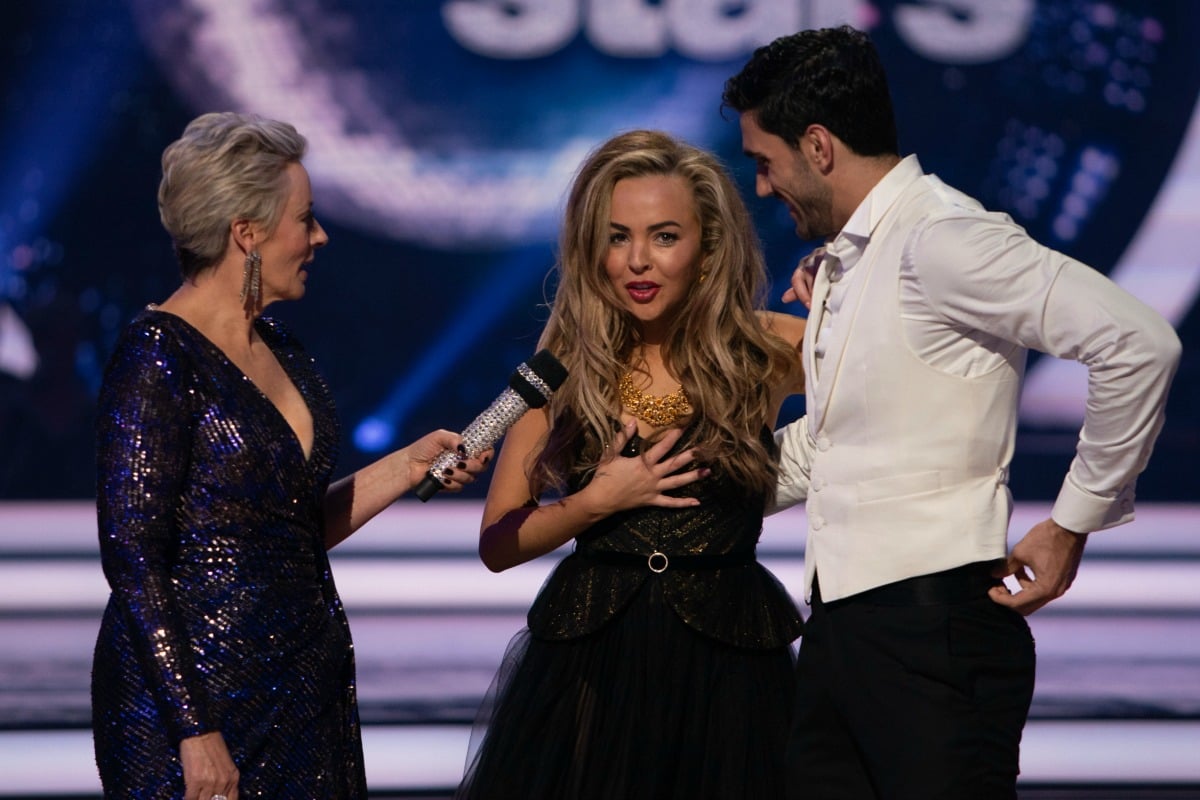 "I've never been so nervous and I have lived in a jungle and dated 20 dudes at the same time before."
This is how Angie Kent described her first appearance on Dancing With The Stars to me, just moments after the cameras had finished capturing her foxtrot with pro-partner Julian Caillon. 
We're standing in the middle of a dancefloor still flecked with rogue pieces of glitter that have escaped the post-performance clean-up. On one side of us Olivia Newtown John is embracing her daughter Chloe Lattanzi, on the other Claudia Karvan and Samuel Johnson are having an animated conversation that would make fans of The Secret Life of Us swoon.
There's a general feeling of euphoric relief in the room now that the premiere episode has wrapped without a hitch but Angie Kent, who has already performed a quick change worthy of Clark Kent/Superman by swapping out her glitzy black swing dress for some activewear, is feeling less certain about her success.
The 30-year-old performer and author, who launched her career on Gogglebox Australia before starring on I'm A Celebrity…Get Me Out Of Here! and then finding love with Carlin Sterritt on the 2019 season of The Bachelorette, is open about the fact that despite her extensive TV background, Dancing is a whole different (and very stressful) ballgame.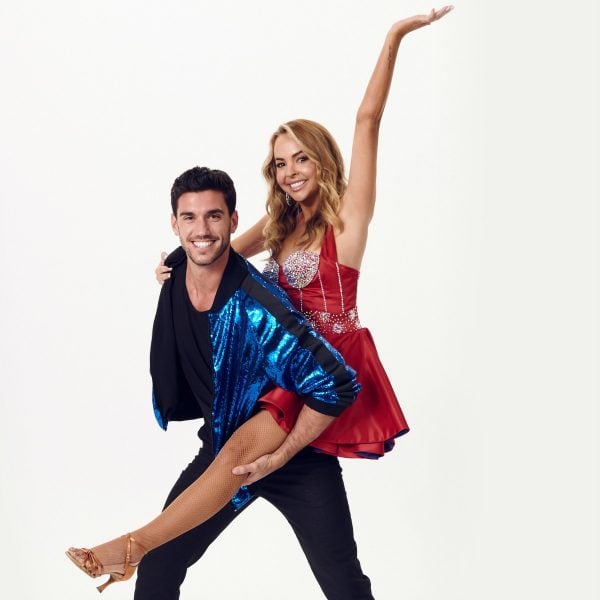 "The anxiety I had around performing tonight was a lot," she tells me. "I can talk to a camera, I did that a lot last year with Bachelorette. I love to make people laugh and entertain and I don't care if you're laughing at me as long as you're laughing.
"But the anxiety I had surrounding dancing, because I'm not a dancer, was debilitating. My eyes went black and I had food poisoning today so off and on all day today I was throwing up. I'm not making excuses for anything, I would have danced regardless, but I was very shaky.